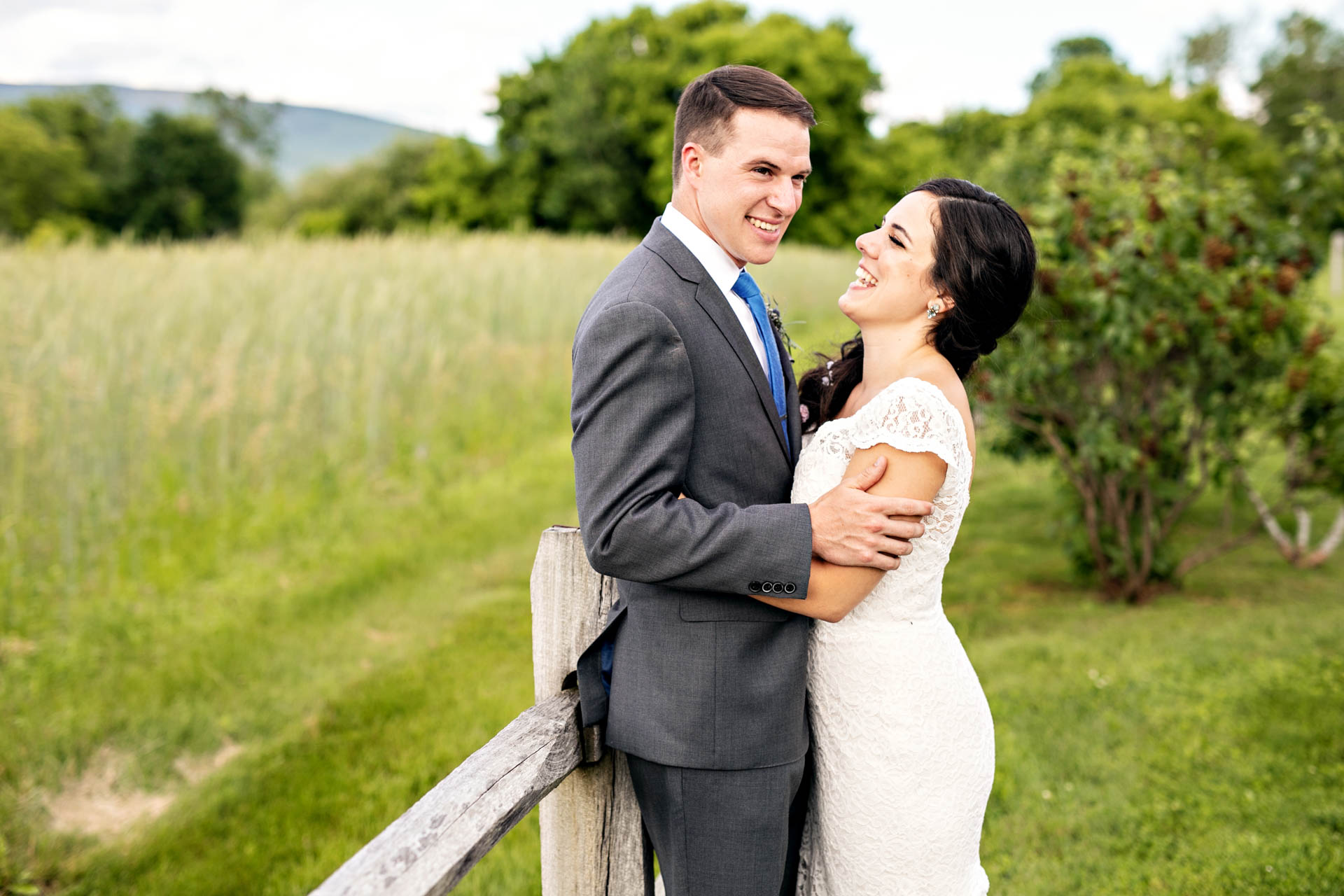 A vermont farm Wedding in the green mountains
Cece and Mike planned a beautiful Vermont Farm Wedding at The Hubble Homestead in Bennington, VT. New England wedding photographers have the incredible opportunity to see so much variety in scenery from week to week. That previous weekend I had been at the tip of Cape Cod for an engagement session, and just a few days later I found myself driving west on route 2, on a perfect Friday afternoon enjoying some early summer vibes. I was tasked with photographing the rehearsal, which I love because it is a great way for me to talk with the bride and groom and friends and family before the big day.
Bennington, VT was new to me, so I was looking forward to the new experience at The Hubble Homestead. Usually, if we are headed to the Green Mountain state we are headed a bit further north to the Burlington region, so the short(-ish) drive from the studio in Lowell, MA was quite easy. Once I stepped onto the property my jaw dropped and I saw that this Vermont wedding was going to have some opportunity for some jaw dropping scenery. And sure enough, as soon as we arrived some crazy clouds came by with very quick but powerful thunderstorm to get everyone panicked about the outside ceremony. Just as fast as they rolled in, the clouds parted and the sun came out for the rest of the day.
This beautiful couple…
Both Cece and Mike's family and friends really welcomed us into the day, allowing us to capture some emotional and dynamic candid photos throughout the day. Our work as wedding photographers is focused on these real moments and that's exactly what attracted Cece and Mike to our wedding photography. However, we still provide family and wedding party portraits as well as romantic portraits of the bride and groom. And given the beauty of the property, we were able to create all of these portraits but still had plenty of time for the groom and bride to grab a drink and hang out with friends and family during the cocktail hour.
Once all the formal portraits are over and the party starts, we are all about covering the action. Our goal is to capture the energy and excitement of your friends and family celebrating, laughing, crying and making spectacles of themselves on the dance floor. This wedding had all of that and more. In addition to the energy of the wedding guests, The Love Revival Orchestra seriously rocked that tent There was a lot of Bruce Springsteen and not a lot of room to maneuver.
This wedding was memorable, congrats to Cece and Mike! It was so memorable that we had to put it on the website twice! Check out our Featured Wedding Section for more!