Ronni & Adam // Tower Hill Botanical Wedding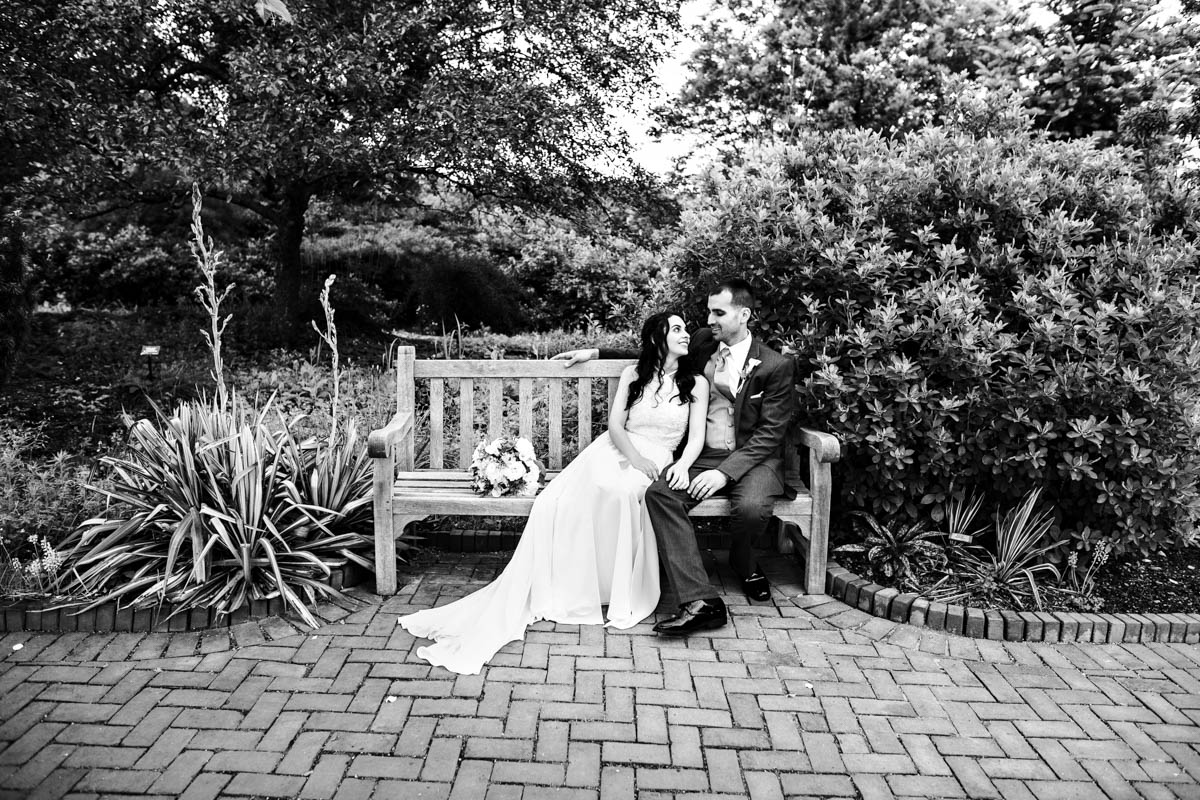 Botanically Beautiful
Just miles west of Boston sits Tower Hill Botanical Garden, which is a horticultural hub of Massachusetts by day, wedding venue by (Saturday) night. This 171-acre property has a wonderfully curated selection of gardens, walking trails and natural features, as well as stunning views of the Wachusett Reservoir. Sunsets are amazing here, and we had the perfect weather for one on this Tower Hill wedding day.
Couple of Goofballs
Ronni and Adam were great to work with from the very first conversation, where we planned to walk through the venue for an engagement session. It was almost a year out at that point, and probably one of the hottest days of 2018 too. Quickly, we got out all the awkward moments out of the way and made some fun and memorable portraits. Photographing the engagement portraits at the wedding location was a great idea because we were able to see so much more of Tower Hill. On the wedding day, unfortunately, there's just not enough time to explore the property completely. Regardless, our engagement session put us on the right track for their wedding.
Whatever the Weather
As for most of New England events in June of 2019, we were all dodging the storm clouds for this Tower Hill Botanical Garden wedding. Having a cool bride and groom on days like these is pretty awesome because you have to go with the flow. Also, having a great venue with a beautiful, indoor rain plan for the ceremony is even more awesome. The Limonaia Conservatory, because of it's natural light and spacing, was chosen as the ceremony site. Despite the decision to move the ceremony indoors, we were fortunate enough to sneak in the first look and wedding party portraits outside.
Sunset on the hill
Immediately after the ceremony the couple and I took some time to create some more portraits, which allowed us to use more of the venue. However, it was still too early in the day to get those really dramatic sky portraits. Although, we did sneak out around sunset for a silhouette against the sky and reservoir. I always ask my couples if they want to make one last portrait during this time of day. Sometimes it works out, and other times it's not in the cards. Fortunately, this venue makes it super easy to take a break from dancing and create something special. I'm so happy we did. Congrats to Ronni and Adam!