First and foremost, we are documentary wedding photographers. To us, every wedding is a love inspired story. If you are looking for cheeseball posing, or redundant and unoriginal photography, it's not here. We don't make the same photos every week for different people. Your wedding is your own, and your photographs should reflect that.
Our job is to turn ordinary moments into extraordinary photographs. Also, to turn those extraordinary moments into images that make you cry for years to come. We avoid the cliche photographs that you see in your parents' albums. Ultimately, we want our work to look timeless, so all post-production is  The work we produce is real and our clients appreciate the images we deliver.  
We are "the calm before and during the storm" and on the whirlwind day, our experience is an asset. Combined, we've photographed over 400 weddings so there are very few things that we haven't seen. Trust us, we'll take care of you.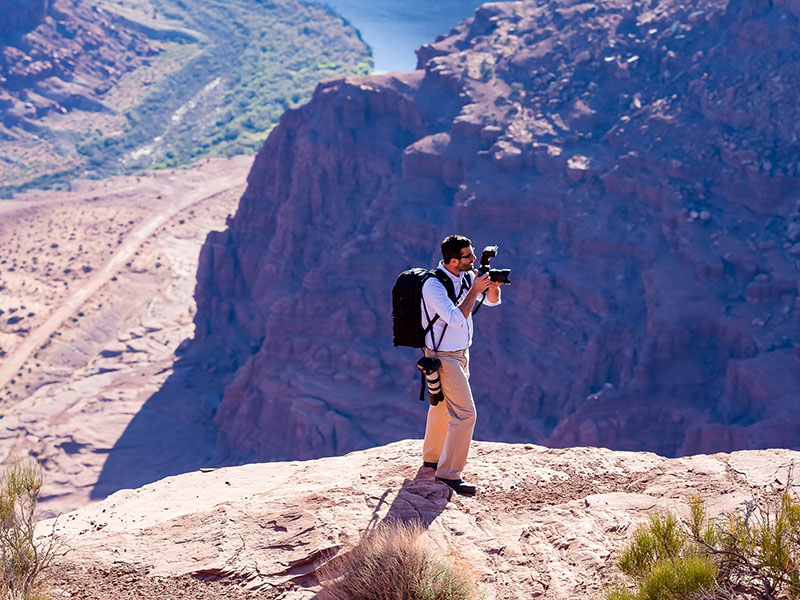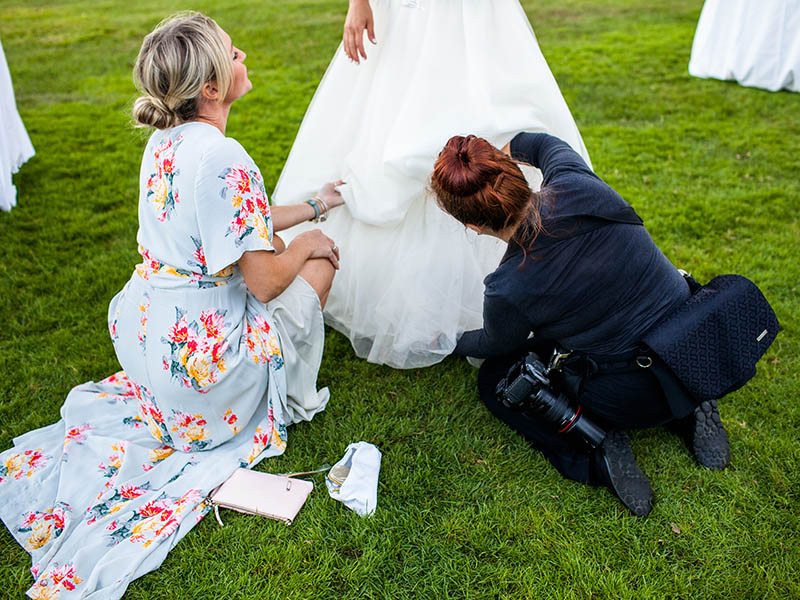 Rich and Ashley are a lot like you. They met, they fell in love, got married and are living happily ever after each day. Sharing both life and work with your love is a unique experience but imagine a relationship built upon trust, admiration and the confidence that you can do anything when you are together. I think you might know what that feels like… you wouldn't be looking at wedding photography if you didn't.
Their story begins in the Spring of 2004, at a house in Ventura, CA. Rich and Ashley were both studying photojournalism at Brooks Institute of Photography, one of the country's most well known photography schools. Only yards to the beach, this house became headquarters for a collection of photographers, artists, musicians and an overall bunch of merry individuals. That's where Rich noticed a girl on roller-skates.
He knew of her before he even met her; Ashley's photographs had begun to get some notice around school. Admiration turned into flirtation, and Ashley and Rich quickly became an item. As Spring turned into Summer these two were inseparable. Day trips to LA, hiking in the canyons, bonfires on the beach, it turned out to be a time that would shape their lives forever. It was the Summer they fell in love.
A lot has happened since then; business and family mostly, and they have been fortunate on all fronts. But when it's quiet and they are alone, it's always that feeling of that first Summer they remember.
Rich and Ashley Pizzuti live in Lowell, MA and have the dream of road trippin' across the country to visit every single National Park. There may even be an RV or modified schoolie type bus in the future… stay tuned for that action.
Ashley thrives while organizing big concept projects. She's a 'go with the flow kind of gal' who loves getting all the details planned out ahead of time. When she puts the camera down, she's actually gets more creative with crafting, baking, sewing… you name it, she can do it. The only thing that can stop her is a cat jumping into her lap, she can't resist. 
Rich loves studio portraiture and event photography. He's laid back and pretty hilarious, making sure all of his clients have a good time. When Rich is not making photographs, you can find him on the couch with a book he's already read 3 or more times, seeking out a coffee shop with the perfect nitro cold brew, or most likely on the mats training in Brazilian Jiu Jitsu.