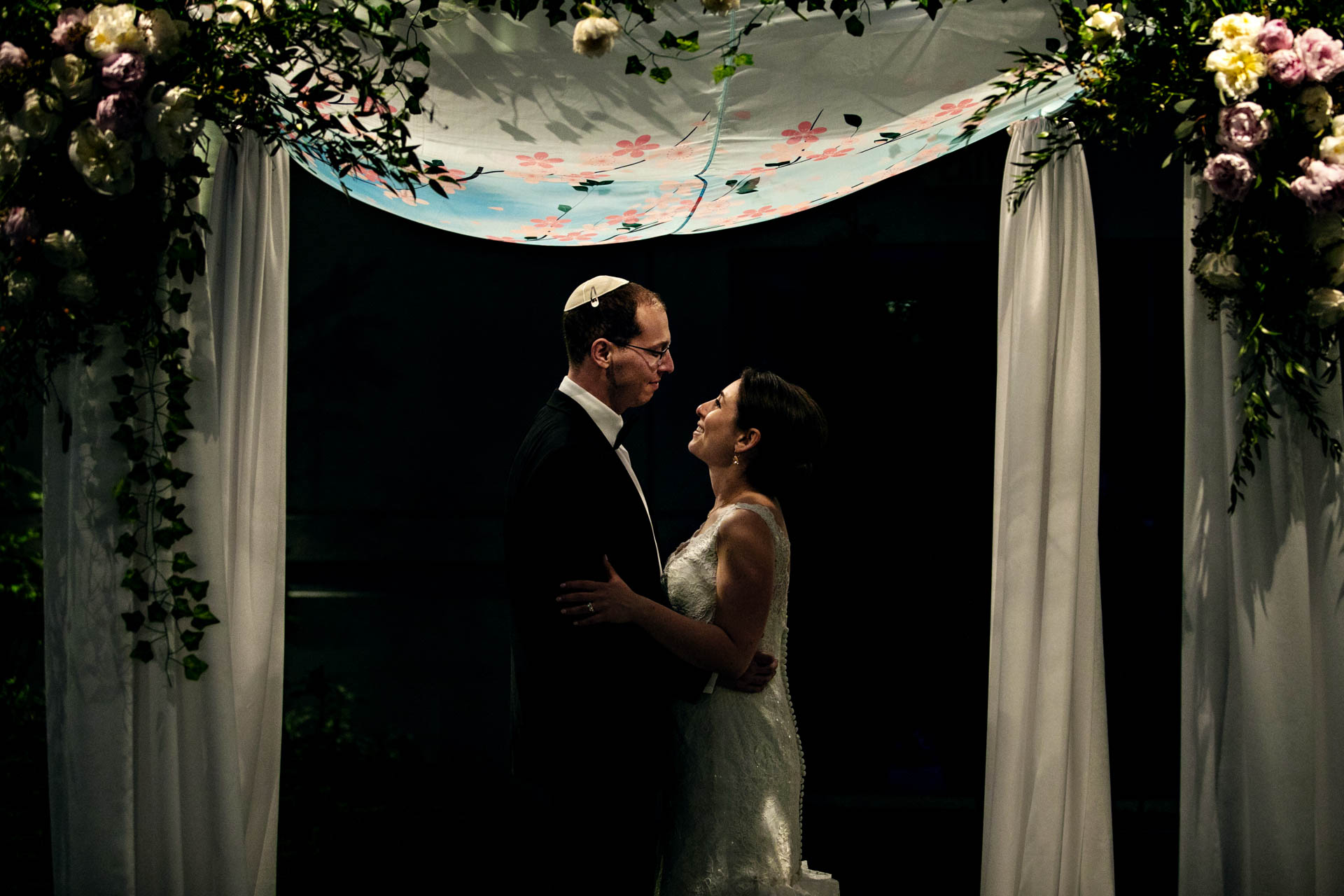 Modern Hotel
Julia and Aaron chose Le Meridien Hotel in Cambridge, MA for their wedding day celebration. Having everything at the hotel made it so easy for family and friends, many coming from out of town. This May afternoon was a perfect day for a wedding. The bride and groom chose to do a first look outside at a park across the street from the hotel. It was a bright afternoon but we found just enough shade to keep it comfortable for everyone. This is usually when the couple can breathe a sigh of relief. Wedding party portraits are checked off and then it's back to the hotel for family photos and the ketubah signing ceremony.
Family Affair
This particular wedding had lots of family photo needs, so it was important to get as many groupings done before the actual ceremony. This is pretty common and can help a bride and groom stay organized and enjoy their reception to the fullest. Family photos, although necessary, can add a lot of stress to the newlyweds. So anything we as photographers can do to help, we will do. On Julia and Aaron's wedding, we only had a handful of photos to take after the ceremony. The bride and groom and family were able to mingle and enjoy the day.
Party Time
The reception led off with some high intensity dancing, and continued throughout the night. Julia and Aaron had a wonderful wedding day and so much congratulations to them!