Engagement Session in Boston's South End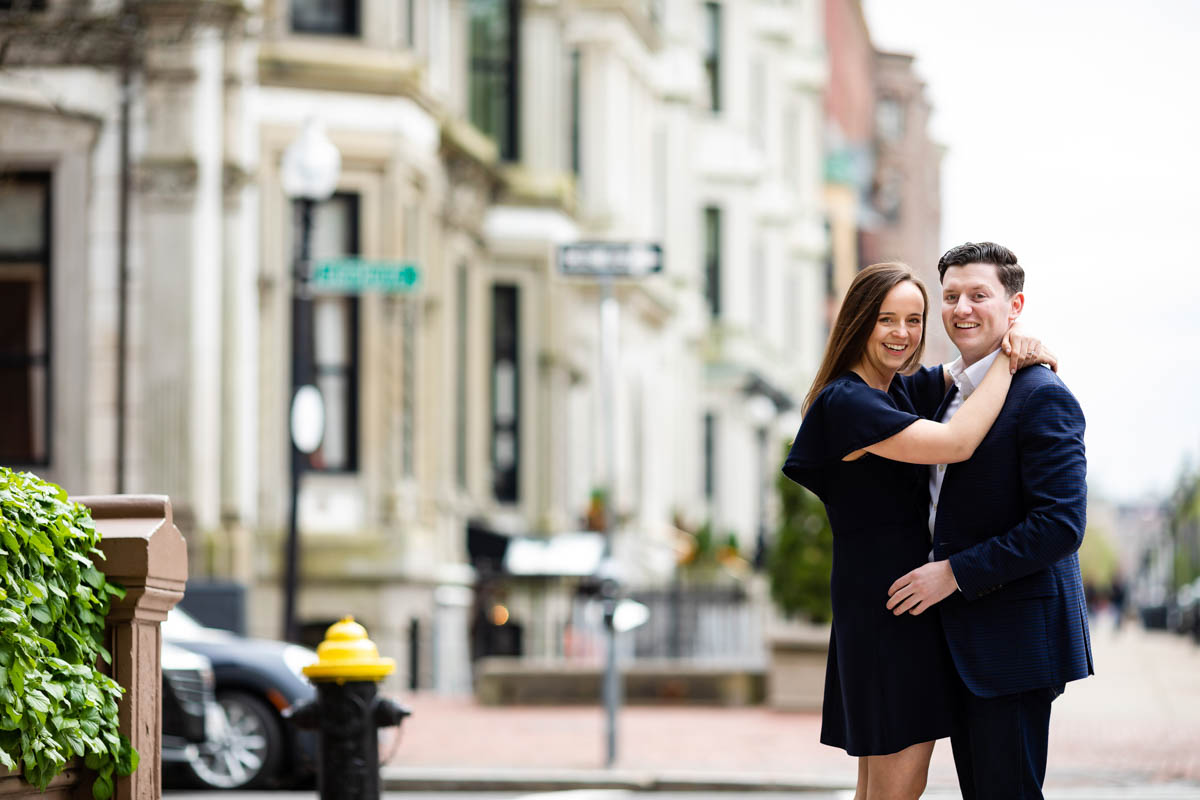 Back in the neighborhood
Kate and Nick absolutely love their neighborhood in Boston's South End. How can you blame them, it's one of our favorite parts of Boston too. They also understand that the location of the session really does add meaning. This type of session is a great opportunity to show off your old neighborhood, and it can add some context for memories later on. As much as we help couples choose a location for the session, it means so much more when they have a certain look they want for engagement photos.
Why are photos awkward?
Lets face it, engagement photos can be a bit awkward to start. If you are not used to being on camera, it can take some warming up. Leave it to your wedding photographer to help you relax and start being in the moment. Photos always look better when the couple can sort of forget about the camera for a few minutes and just breathe and enjoy being next to their love. 
Something different. 
Kate and Nick are planning a wedding at the College of the Holy Cross with a country club reception. This helped make their decision on engagement session locations because the wanted to incorporate the city in there. It's a great idea to get different locations for your engagement and wedding day photos.