Engagement Session Prospect Hill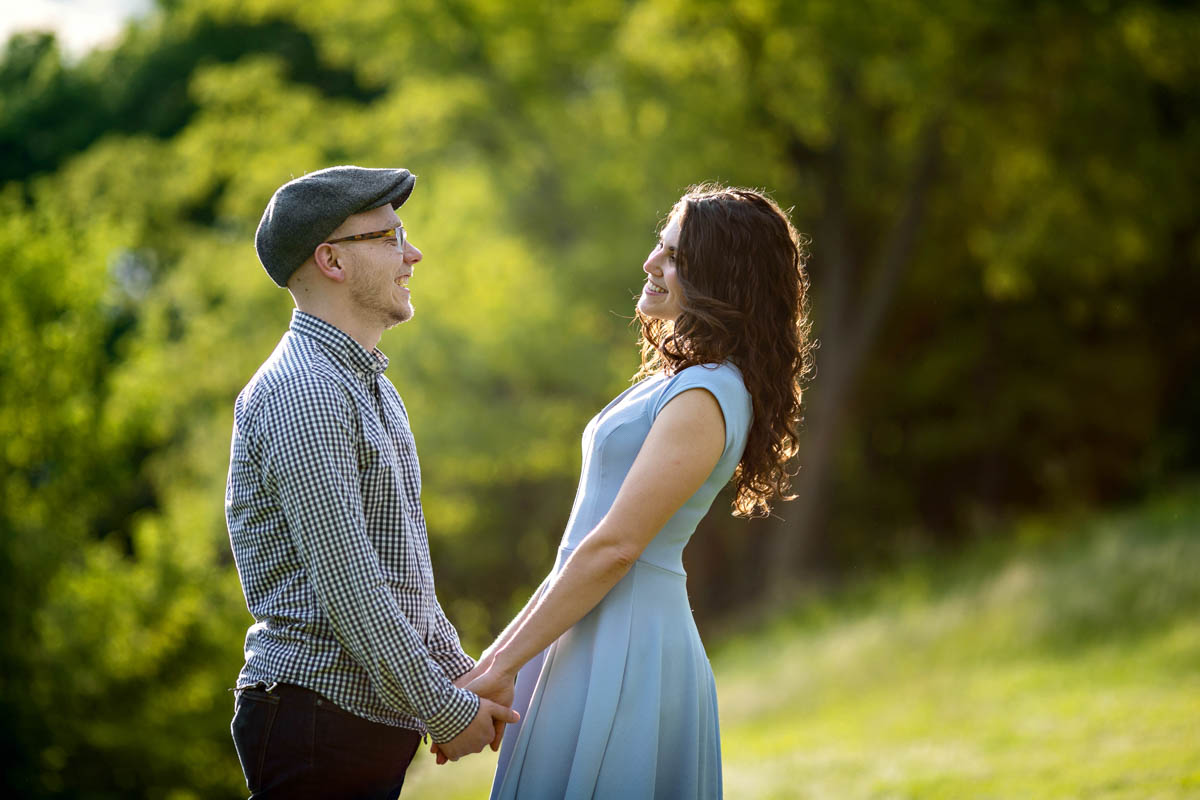 Back in the neighborhood
Monica and Jay asked me to photograph their engagement session in Prospect Hill Park in Somerville, MA early in the summer. It was a new location for me, but these two used to live right near this park, so it was a special place. Honestly, I love when couples have engagement session ideas that a special to them. This type of session is a great opportunity to show off your old neighborhood, and it can add some context for memories later on. As much as I love the Arboretum or the Public Gardens, a neighborhood park can be just as fun for engagement photos. 
What do I do with my hands?
After confessing that they were a bit camera shy, I cracked some stupid jokes and we were off and running. This is totally normal and breaking the ice with your photographer is half the point of an engagement session. Prospect Hill has a very nice view of the city from the street, as well as atop the stone tower. The light was gorgeous that evening making their engagement session in Prospect Hill Park very dynamic. At one point the light burst through the clouds and quickly set up a silhouette shot that I think works really well, especially with Jay's cap. 
My current neighbors
Monica and Jay chose their old neighborhood for their session, and coincidentally they are my current neighbors in Lowell, MA. Small world, I love it! This was a great engagement session at Prospect Hill. Stay tuned for Monica Jay's wedding next year.