Kristen & Matt
A Fall Gibbet Hill Wedding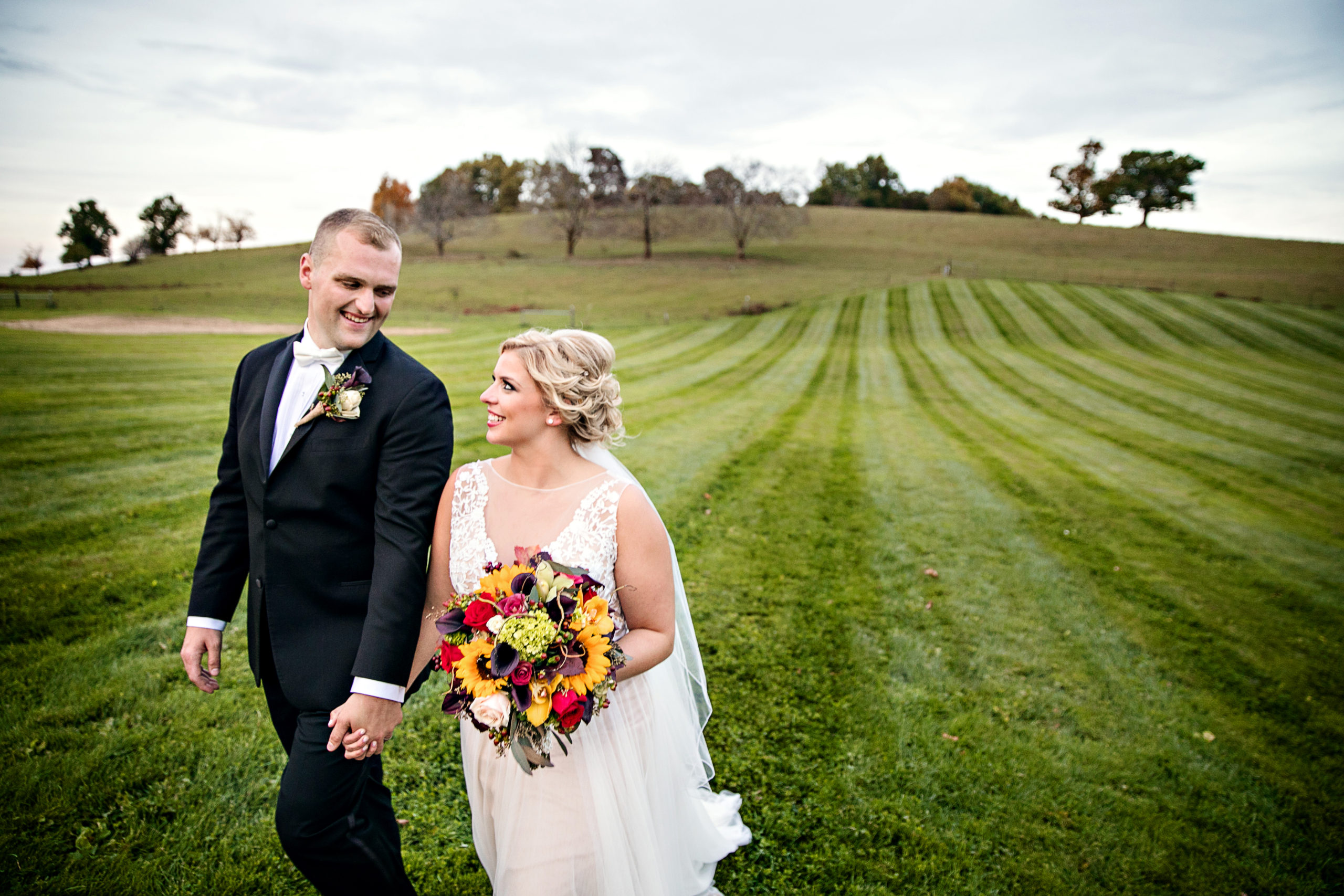 We go back…
Kristen and Matt planned a beautiful Fall Gibbet Hill wedding. Ashley and I were very much expecting an email from Kristen when we heard she was engaged. We all go way back to her sister's wedding from a few years ago, so it was great to reconnect during their engagement session. It's pretty great to see all the family again at the wedding too, and it makes us feel a bit like family on that day as well.
Tears of Joy
One important detail of this wedding is that Matt and Kristen did not want to have a first look, and preferred a traditional reveal at the altar. Everyone has a preference and a wedding photographer, I don't mind either way. In this case, it made for an exceptional opportunity to make a great image. Matt nearly lost it as he saw his bride walking towards him, which made for a fantastic moment.
Hoping for a cow or two…
A fall Gibbet Hill wedding would not be complete without portraits on the grass, overlooking the hill. The bride and groom were really hoping to get a cow or two in the photos but unfortunately they were not cooperating. One of our favorite images is the couple walking back to the barn as they are looking at each other, it really brings out the warm and fuzzies. Kristen and Matt were so great to work with and they had such a wonderful day.
Receptions at the Barn at Gibbet Hill in the fall make me a bit nostalgic. It's the change of the seasons and it's always had an effect on me. At Gibbet Hill the crisp autumn air outside is quickly forgotten as you entire the warm barn and heated deck. The warmth is matched in the lighting condidtions, with the tungsten lights and wood structure, photos turn out very warm in tonality. Personally, I like it or make them black and white (photographers trick).