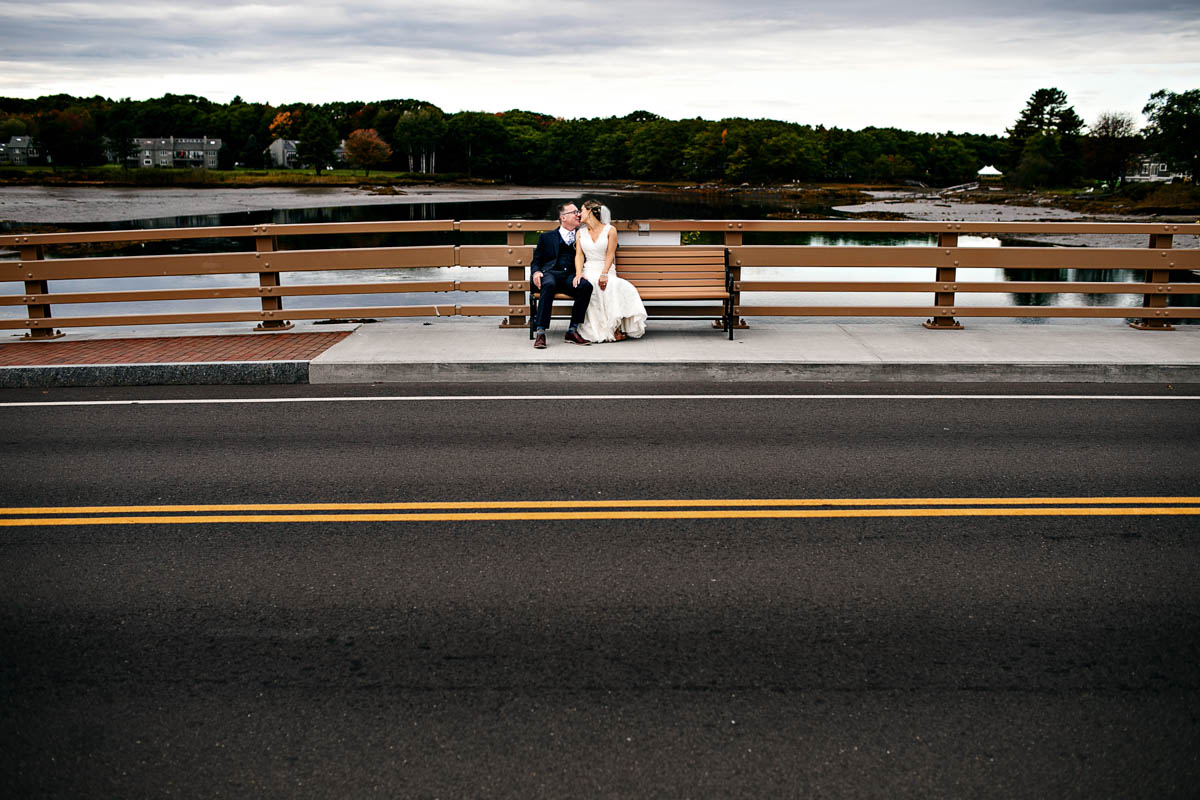 A Backyard Wedding Ceremony
Here's a look at a backyard, Kennebunk Maine wedding. Lindsay and Shawn planned an intimate backyard wedding ceremony, followed by an elegant barn reception. At a private home, Lindsay and her family got ready on the property where the ceremony was to be held. Shawn and his party got ready at another location, and came to the ceremony right before it began. The image with Lindsay and her sister helping with her makeup might be my favorite image from this part of the day.
Alone on the Beach
Immediately after the ceremony, the bride and groom and I made to the beach for portraits. It was a warm October day, so portraits on the beach at sunset worked out really well. We had the whole place to ourselves, which made for some pretty portraits. Overcast clouds made the light super soft and flattering, and it could not have been better.
Barn at the Kennebunks
To bring it all home, Shawn and Lindsay planned the party of their lives at an elegant barn in Kennebunk. A brand new property, conveniently right across the street from the ceremony location, this was the perfect location for this event. The warm glow of the barn at night was a great way to round out this Kennebunk Maine wedding