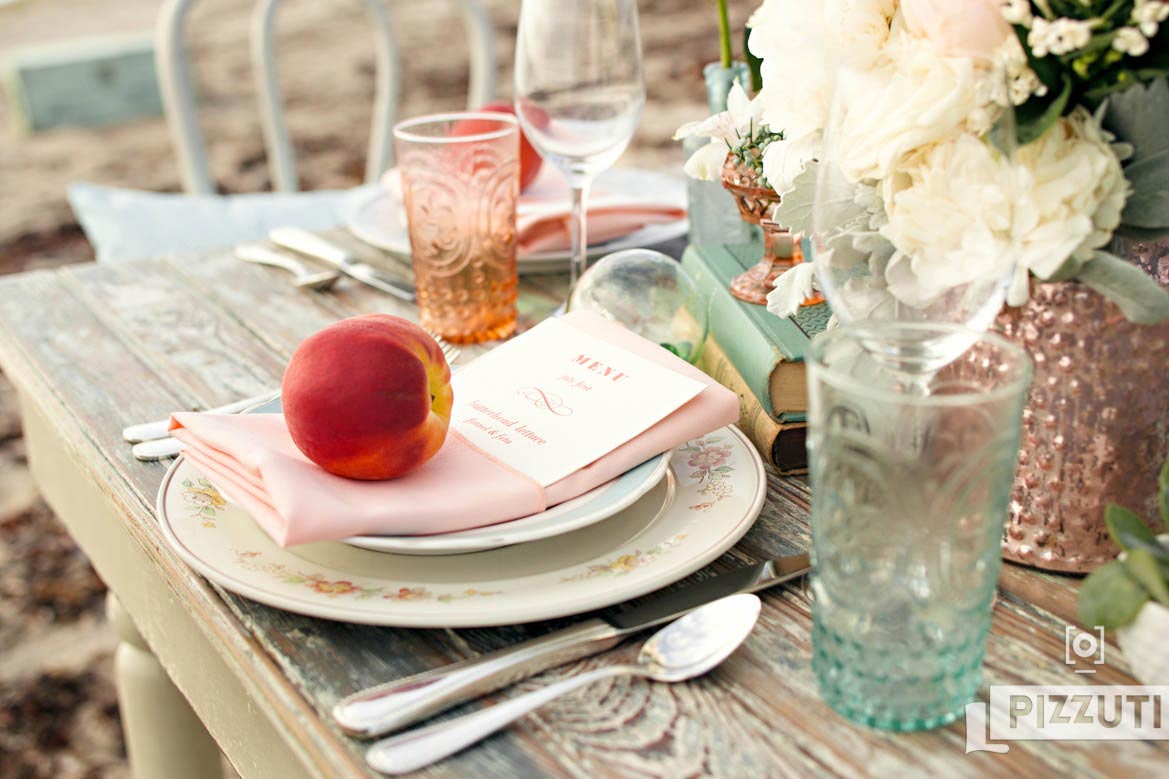 We had the privilege of meeting the amazing Kristen Gosselin of KG Events and Design at a Beach Plum Inn wedding way back in 2012. She had just moved to Martha's Vineyard and was just getting to know the island but she was amazing to work with and coordinated a fantastic event. As wedding photographers we have the ability to see the affect of a wedding planner/wedding designer on a particular wedding. Immediately, both Ashley and I knew that we needed to work with Kristen again in the future.
It took a couple of years, but this past June we were able to connect with her to collaborate on a few projects on Martha's Vineyard. The first of which was a gorgeous tablescape designed by both Kristen herself and Julie McNamara of Vintage Retriever. What a team these two make!
The plan was to shoot right after sunrise on the beach in Oak Bluffs. As Ashley and I pulled up to the spot we saw Kristen and Julie already setting up this amazing table. A lot of the furniture was brought over by Julie from her Vintage Retriever shop. Watching them work was pretty spectacular… all of the pieces just fit together like a 500 piece puzzle. As photographers, this was just too easy to shoot! The morning light was shining through a thin layer of clouds and it provided this incredible soft light over the beach. We couldn't have planned or created a better environment to take photos.
It's hard to look at these photos and not envision a beautiful wedding right on the Martha's Vineyard coast! Kristen's skills as a wedding designer makes her an incredible asset for anyone's wedding day. That's why we had to coordinate another shoot on this very same day… blog coming soon!
A few other folks who helped out with this awesomeness…