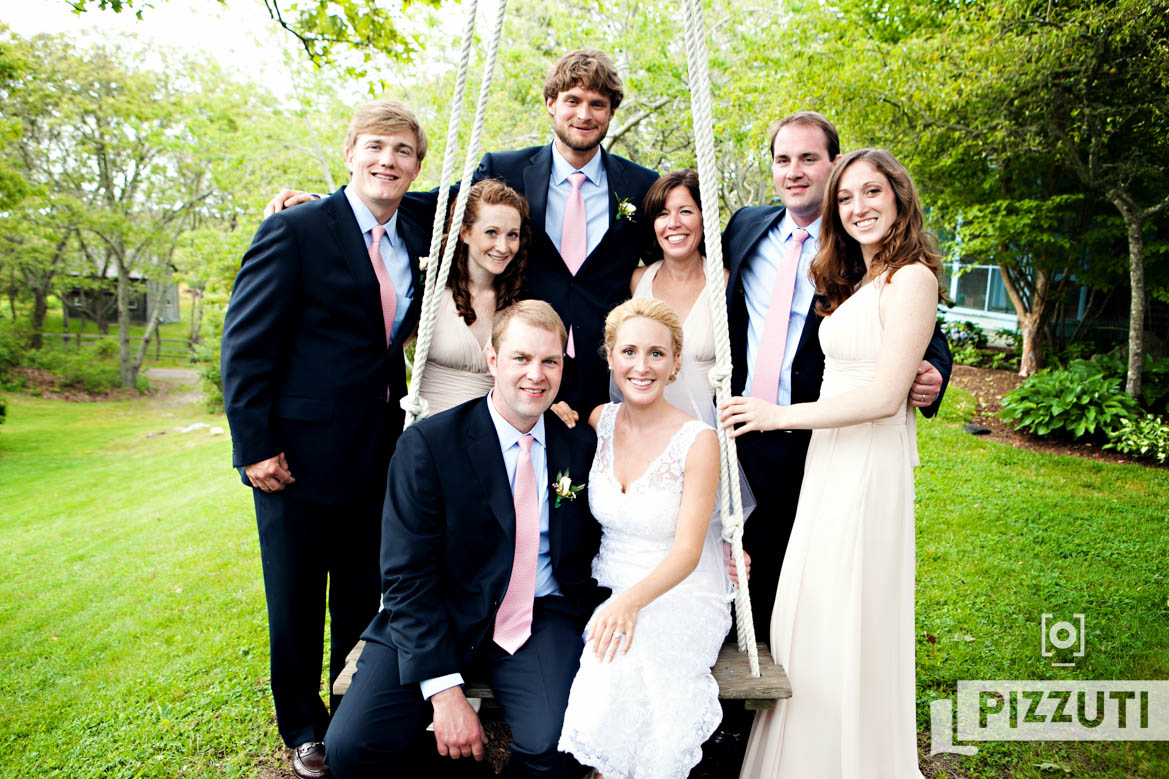 Menemsha MA –  At long last we've finally posted some of Leanne and Dan's gorgeous Beach Plum Inn Wedding reception. Just in case you missed the rest of this beautiful Martha's Vineyard wedding, here are some links:
Martha's Vineyard has so many spots to get married but the Beach Plum Inn has a unique charm and beauty about it. Being on the western side of the island has a distinct quietness about. The inn sits a top a hill with an inspiring view of Menemsha Bay. It's only a short walk to the beach but there's also grass and trees that you don't always get at a coastal wedding venue.
Leanne and Dan planned a small event with close friends and family. Everyone fit perfectly under the tent. After dinner everyone hit the dancefloor for the remainder of the night. Lots of beautiful details here that pretty much speak for themselves…
The NextGEN gallery with ID/slug: 175 does not exist or is empty.
Enjoy This Slideshow
Leanne + Dan's Martha's Vineyard Wedding from Richard Pizzuti on Vimeo.

Chilmark on Dwellable