The Wedding Album
A professional designer wedding album is the absolutely best way to preserve your wedding album as it will outlast any technology. Our albums are all handmade using top of the line archival materials and inks. Every image is retouched to perfection and there are lots of cover options to make your album truly one of a kind.
1 Designer Albums and Books
Your first step is to choose your style and size of album. We offer two distinct types of albums. The Finao One Album, and PlayBook. The size of the album or book will determine how large the image will run. Finao Albums and PlayBooks come with a base of 50 images with the exception of the Super [12×18] that come with 90. However, you are not limited to that number. There is a small per image fee after the allotted amount to cover both design and editing time as well as real estate in the album.
If you have already purchased an album or book in your wedding collection please refer to your contract for the size or contact us.

The NextGEN gallery with ID/slug: 218 does not exist or is empty.
Finao One Album
The Finao One Album combines custom craftsmanship and hand-made details with loads of cover designs and specialty covers all combine to create the look that is truly yours. Personally designed, expertly printed and bound to perfection using archiving materials. These come with a Lifetime Guarantee and are created to withstand time.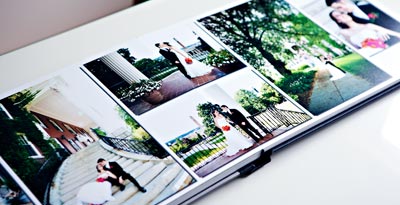 The NextGEN gallery with ID/slug: 88 does not exist or is empty.
PlayBook
Quality printing and binding with genuine photographic prints. A thin profile, fabulous non-leather cover options, and lay-flat pages. It's impressive without the investment of an archival Album. These make great parent albums, engagement books, photo lounge books, or complementary albums book. The pages are digitally designed by us and then sent to the lab for printing and binding.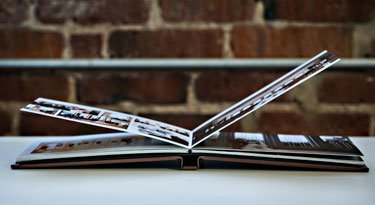 2 Your Images
Once your photos are ready you can put together your favorites and send them over to us right through the proofing gallery. For those that are too busy or overwhelmed we are happy to put together a custom album we feel will reflect your wedding day perfectly.
3 The Cover
We have hundreds of cover options. Finao Album and PlayBook come standard with one type of material. The album cover can be upgraded with one of our fabulous photo options. CoutureBooks come with a full silk photo wrap or linen spine. COVER OPTIONS
4 The Design
We go to work laying out the story of your day and fully retouching each image. Within a few weeks your first design proof will be ready. We go back and forth until you absolutely love it at which we send it to our lab.
Feeling overwhelmed or have some questions. Please don't hesitate to get in touch. We are happy to walk you through the process. 
CONTACT US