Jenelle and Thomas planned a beautiful wedding at Hyatt Regency Boston Harbor.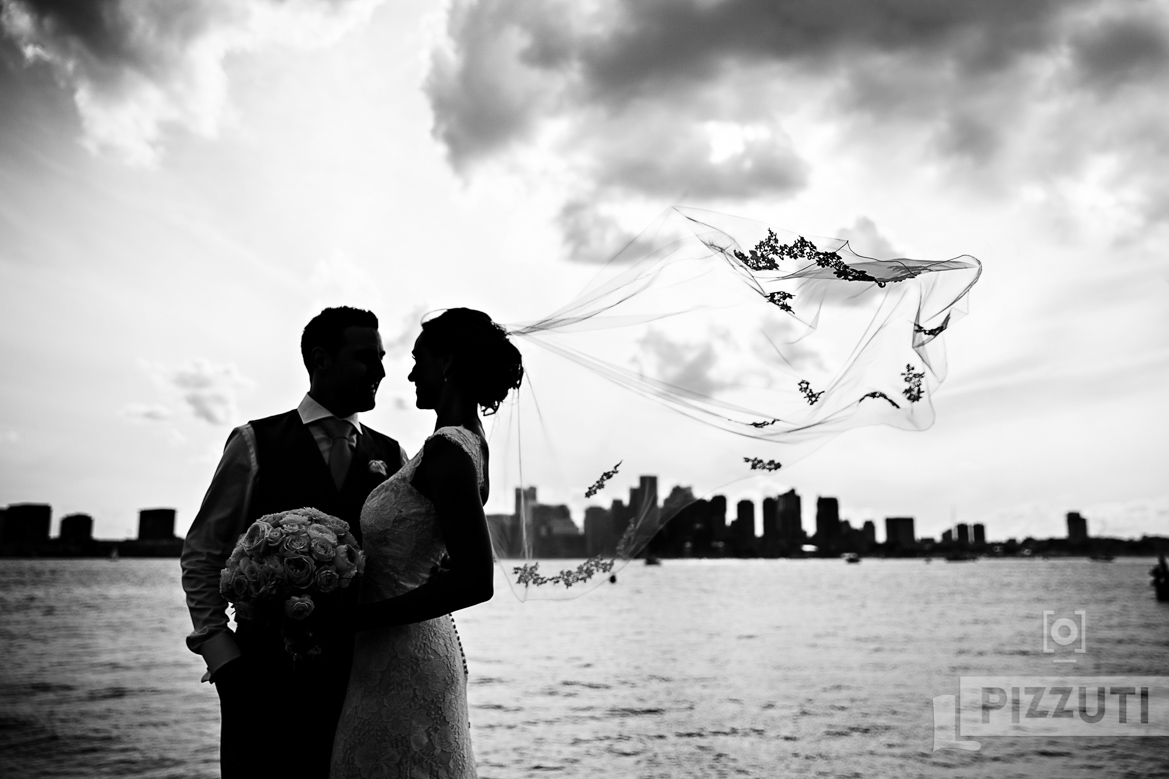 It's fitting that Ashley and I photographed this wedding after our summer travel to Hawaii. We had just spent some time exploring the Big Island and landed about 19 hours before the wedding.  Jenelle and Thomas travel way more than we do and live in Europe. So the majority of the wedding party and the guests all had to travel some distance to Boston for their wedding. It's also fitting (and convenient) that the Hyatt Regency Boston Harbor is right around the corner from the airport. From the beautiful table centerpieces highlighting the bride and groom's favorite places, to the complete look of jet lag on my face at the end of the reception, travel was certainly the theme of the day.
Despite the jetlag, Ashley and I were able to tap into the energy from the wedding party to propel us throughout the day. Bride and groom wanted a first look by the harbor so we could have plenty of time for portraits before the ceremony. Everyone wants to get into the cocktail hour ( I don't blame them), so knocking out portraits beforehand can be very useful. I love that the light and weather worked out for portraits. The view of the city from this spot is pretty great.
One of the perks to the Hyatt Regency Boston Harbor is that everything is right there. The view, the ceremony spot, the lounge area, the tent… everyone is right there. No one is getting lost going to the bar or bathroom. Not even uncle Bob can hide when it's his turn for a family photo. Seriously love this place. And on this night, as the sun set, the tent emptied and everyone made their way to the water. It was an amazing sun set, just as amazing as Jennelle and Thomas. Congrats!
Here are some of our favorite photos: