Katharine and Josh planned a beautiful Chappy wedding and Edgartown reception this past summer.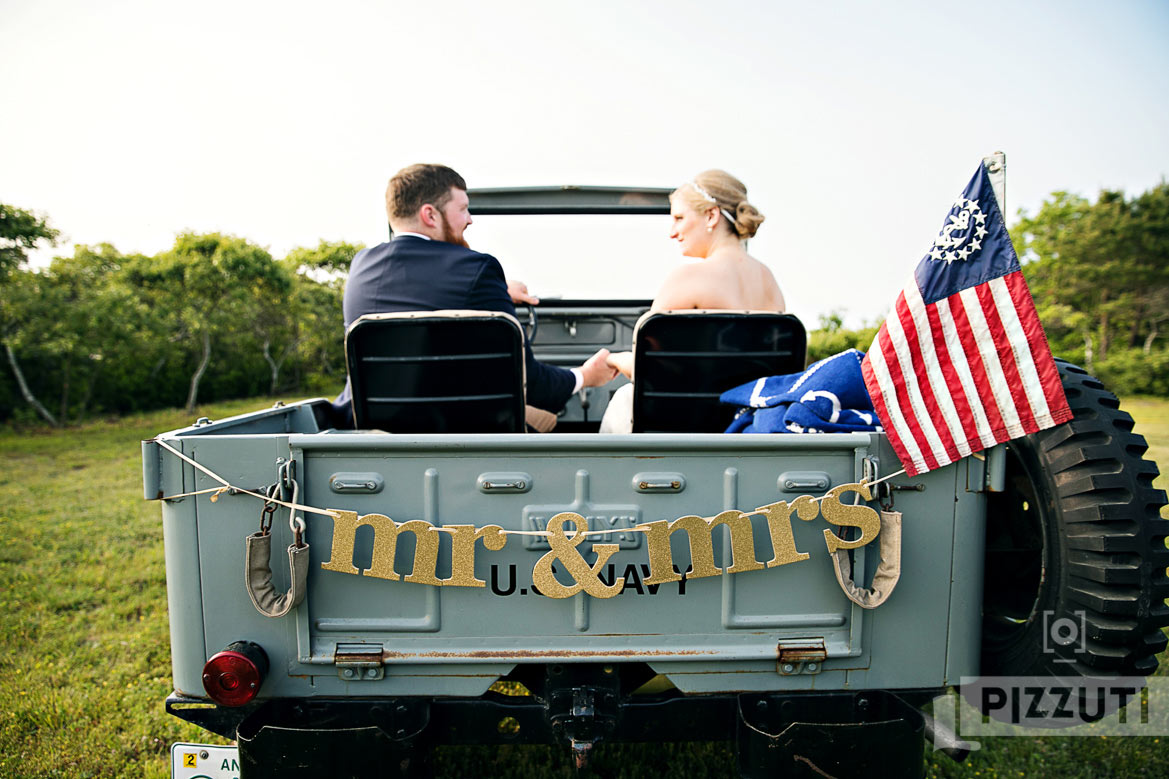 The family's backyard, a gorgeous day, a cute puppy, a boat ride to the yacht club and a dance floor that was impenetrable. This wedding had it all and then some. From Edgartown to Chappaquiddick back to Edgartown, this Martha's Vineyard wedding was an absolute blast. I had the opportunity to work with Nicole Friedler, who was an incredible 2nd shooter. Along with being an amazing resource on the island, she was everywhere I couldn't be and got some fantastic photographs throughout the day.
It was a muggy, wet morning when I made my short walk from the Inn to the Chappy Ferry. After 10 years of weddings, this was by far the most peaceful commute to a wedding ever. Not counting the 2 hour drive and the ferry ride to get onto the island, of course. The whole day was really laid back and incredibly easy to photograph. The properties were beautiful and the light started to come through right as the ceremony ended. This worked out in our favor as the bride and groom drove a vintage U.S. Navy jeep from the ceremony to the ferry. I couldn't have asked for better light as we took photos on the ferry and on the boat heading over to the Edgartown Yacht club.
One of my favorite photos is the image of everyone outside of the yacht club cheering the arrival of the bride and groom. Guests can't help themselves from hollering. I love it! The reception at the Edgartown Yacht Club was energetic, touching and an all out party. There was a delicious dinner, a sunset firing of the canon, some slow dance swaying and then some all out partying.
Let's not forget some amazing wedding pros that helped make this whole thing run smoothly…