Peter and Caroline planned a Holy Cross wedding and International Golf Club reception.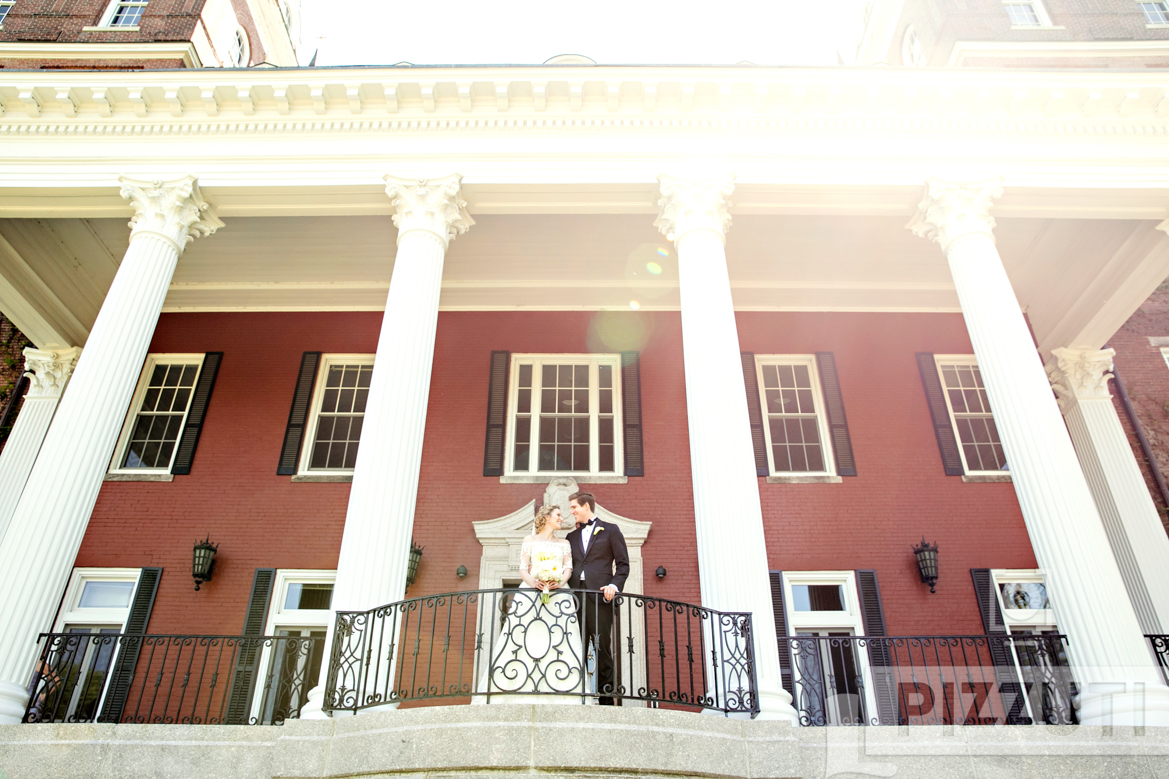 The image above is one of my favorites out of a bunch of favorites. Choosing this image took an entire hour, I kid you not.
Caroline and Peter's wedding was something a bit different for me, as a wedding photographer. At your typical wedding, we are usually rushed to get in all the portrait requests. From family photos (and all the different breakdowns) to the groomsmen, the bridesmaids and finally the whole wedding party, that can take some time to accomplish. By the end of it all we have a few short minutes to make some epic portraits of the bride and groom. That's why it's important for a bride and groom to make some time during the reception to go outside and spend a couple minutes on a portrait. We certainly did that for this wedding, but due to the scheduling of the Mass at Holy Cross we had an incredible amount of time for all of our portraits on campus. The grounds of the college are so picturesque and every other time I've photographed here, I've said that there is not enough time to get everything. Well this time, Caroline, Peter and I sure came close to seeing it all.
Having the opportunity to make a collection of portraits with a willing couple, beautiful location and perfect lighting is something special. Wedding photographers don't always have the luxury of experiencing all three of these together. Naturally, modern wedding photography lends itself to candid photography and that is our number one focus. But when I see the photos from a wedding where I can put in the effort of making portraits it really does add another facet to the wedding day photo story.
I love these photos and hope you do to!
Below you'll find some fantastic wedding pros that did amazing work this day: