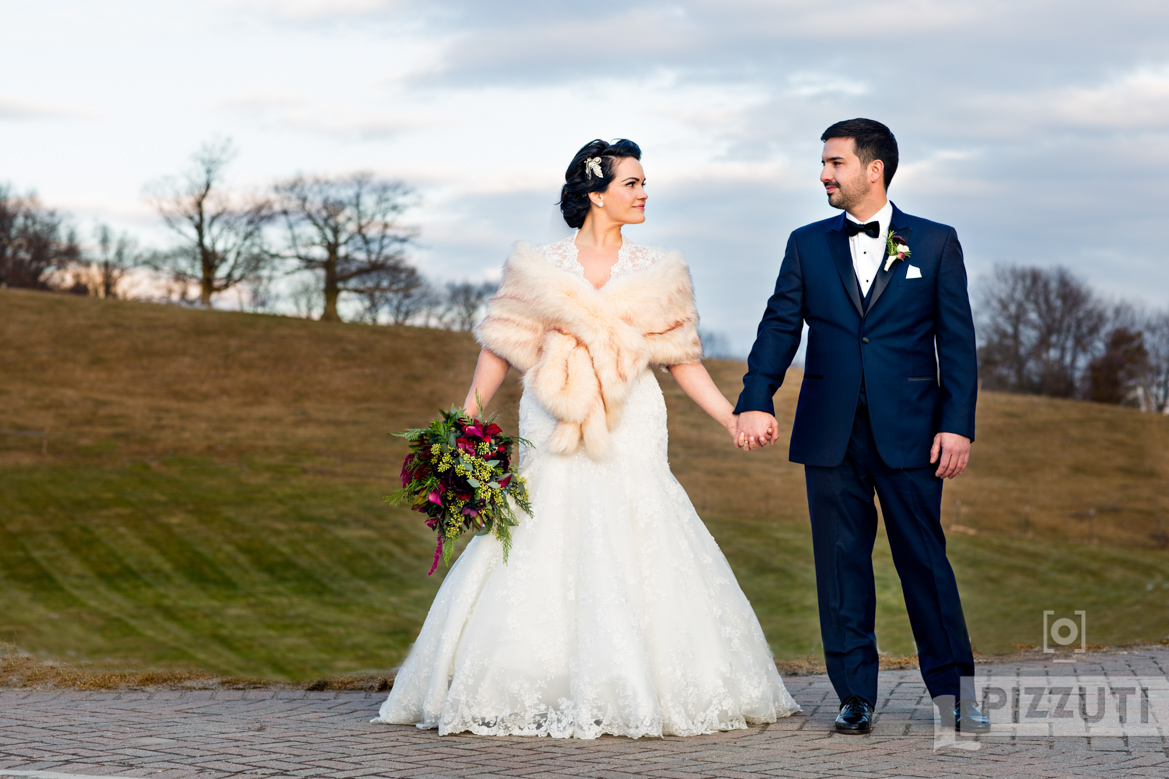 Sheryl and Tony planned a beautiful wedding at the Holy Trinity Greek Church in Lowell, MA with a Gibbet Hill reception in Groton, MA.
Winter weddings can be tough for photographers. It's usually dark, cold and challenging to get into a groove making photographs. However, on this January day, Ashley and I had one of the most rewarding times behind a camera at a wedding. It helps that we knew Sheryl prior to the wedding and had photographed more than a few of their friends' wedding in the past. We got to see a ton of people we haven't seen in a while and a lot of people we (unfortunately) only see at weddings. So right out of the gate, this day was incredibly fun to photograph.
The day was clear and bright, leaving us the opportunity to hunt down some light. There were times, during the ceremony, where my jaw dropped looking at how this light just burst through the stain glass window and wrapped around the altar. Church ceremonies can often be dark and muddy, but the window light at the Holy Trinity Greek Church was a photographers' dream. One of my favorite images is Ashley's photo as the priest took the bride and groom around the altar, the light hit them so well it looked as if we had staged the lighting. Truly amazing.
How lucky were we, that on a chilly day, the bride and groom and wedding party was totally game for portraits outside at the Barn at Gibbet Hill? Portraits take a group effort on a wedding day and we are so thankful that Sheryl and Tony really wanted to go the extra mile to make some dynamic portraits. They braved the cold and image above says it all. The reception and party began right away and Gibbet Hill was a gorgeous backdrop. Honestly, the rest of the night happened really fast with heartfelt, teary-eyed speeches, money flying in the air and energetic greek dancing. So much fun!
Here are some of our favorite images.