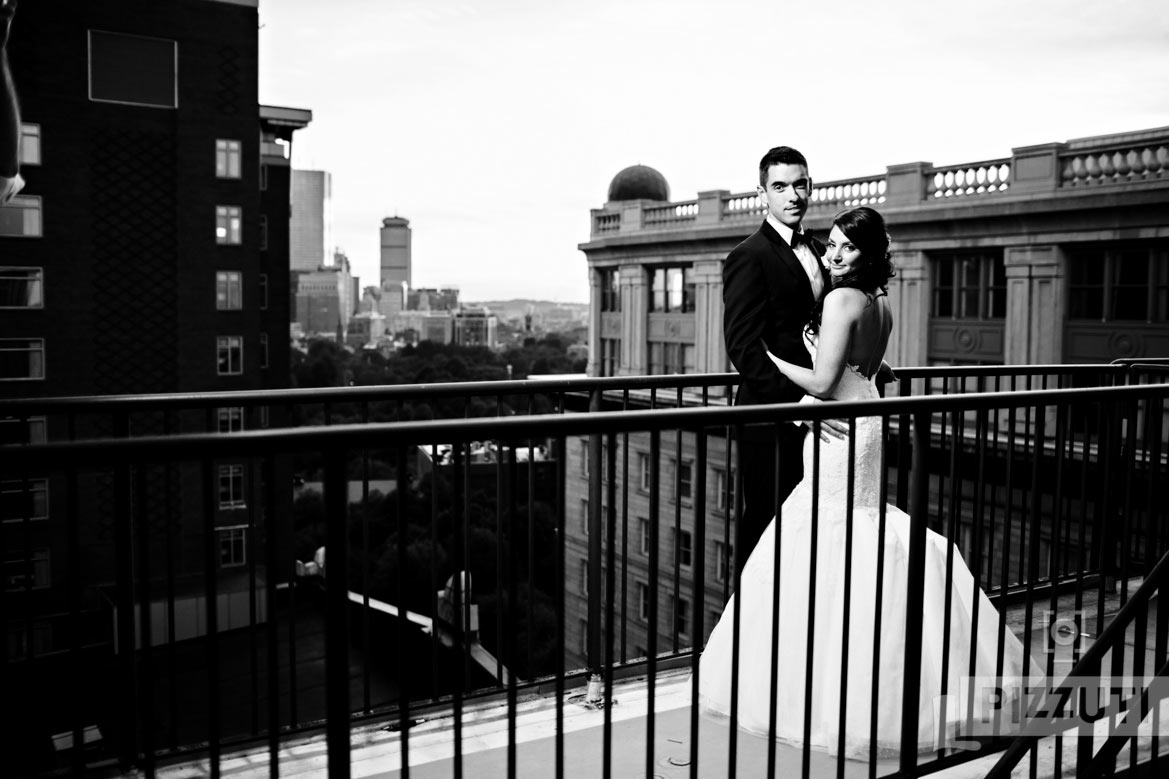 Lauren and Erik planned a beautiful, Omni Parker Hotel Wedding at the end of summer and it was perfect. The image above is one of our favorite spots in the city to create a wedding portrait. The view is so unique and quintessentially Boston.
This black tie affair was just as Boston as the view above. Which Boston property is more historic and luxurious than the Omni Parker? It's tough to come up with one. When meeting Lauren and Erik last year, they were both really excited about the venue and our opportunities for photos at the hotel and around town.
Their reveal was in the Old City Hall courtyard as we dodged tourists and then after freshening up, we walked down to the Boston Public Gardens for wedding party and some bride and groom portraits. Boston is such a walkable city making it fun to take the wedding party out on the town on an adventure. This adventure brought us through Boston Common and the 10,000 or so people that we there for a festival. Let's just say there were many cheers for the bride and groom.
The adventure continued as we made our way back to Omni Parker for the ceremony. Lauren and Erik chose one of the most historic spots in the hotel for their nuptial, the JFK Press Room. The dimly lit room and the warm light provide a lovely ambiance for a wedding. After the ceremony, we were on to the ballroom for a party to remember.
Congrats to Lauren and Erik!
Here are some photos: