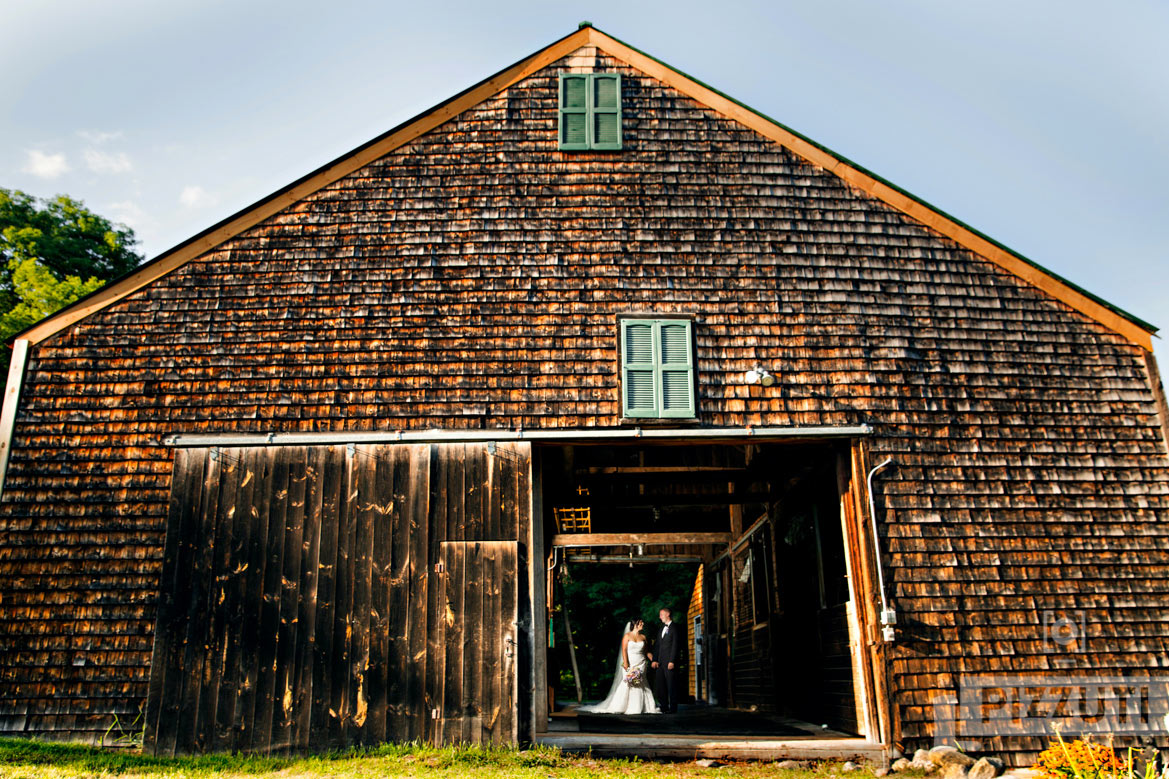 Nicole and Joel planned a beautiful New Hampshire Farm Wedding at Joel's family property in Meredith.
There are weddings where everyone is running around stressed out. There are weddings where things are sort of quiet. This wedding was neither. It was laid back and chill but also incredibly fun and fast paced. A backyard / family farm vibe is the way to go if you're able to plan a wedding like this. Nicole and Joel hired Mindy from Private Weddings and Events to handle the coordination and she certainly took care of everyone. People often overlook hiring a personal coordinator but it makes a world of difference when it comes to the flow and timing of the day.
My second photographer, Brendon, and I arrived shortly after 1pm on a glorious day in New Hampshire. It was sunny and cool, something that we haven't had a lot of this summer. As I arrived at the Margate, where Nicole was getting ready, it was a bit quiet as the anxiousness was building. Christina, the maid of honor was steaming dresses like a boss and Nicole had started to write out her vows. As a photographer, I like the 'quiet' as much as I like the 'action'. I can be a little more deliberate and thoughtful with the choices I make when I'm not trying to keep up with people moving all over the place.
The limo that was taking the bride and bridesmaids to the ceremony/reception site, was timed out to arrive just before the ceremony start. As I was riding with them, I knew I wouldn't have much time to prepare for the ceremony once I got on site. That's when a trusted second photographer is vital. Brendon did an excellent job making sure everything was covered and once I arrived all I had to do was find a spot for my camera bag and get into position. When it comes to a ceremony, I think this might have been the shortest on record. Nicole and Joel wanted it short and sweet and I think the whole ceremony was under 8 minutes. Wow.
After ceremony and portraits it was on to the party. Entertainment specialists, Crown Entertainment took care of the rest. Terry Moran was a great MC and mixed a variety of music from oldies to contemporary hits. The dance floor took a beating, but that's what it's there for, right?
Overall, a fantastic New Hampshire farm wedding. We are so happy for Nicole and Joel, and honored to be their photographer. Below are some of our favorite photos, enjoy.