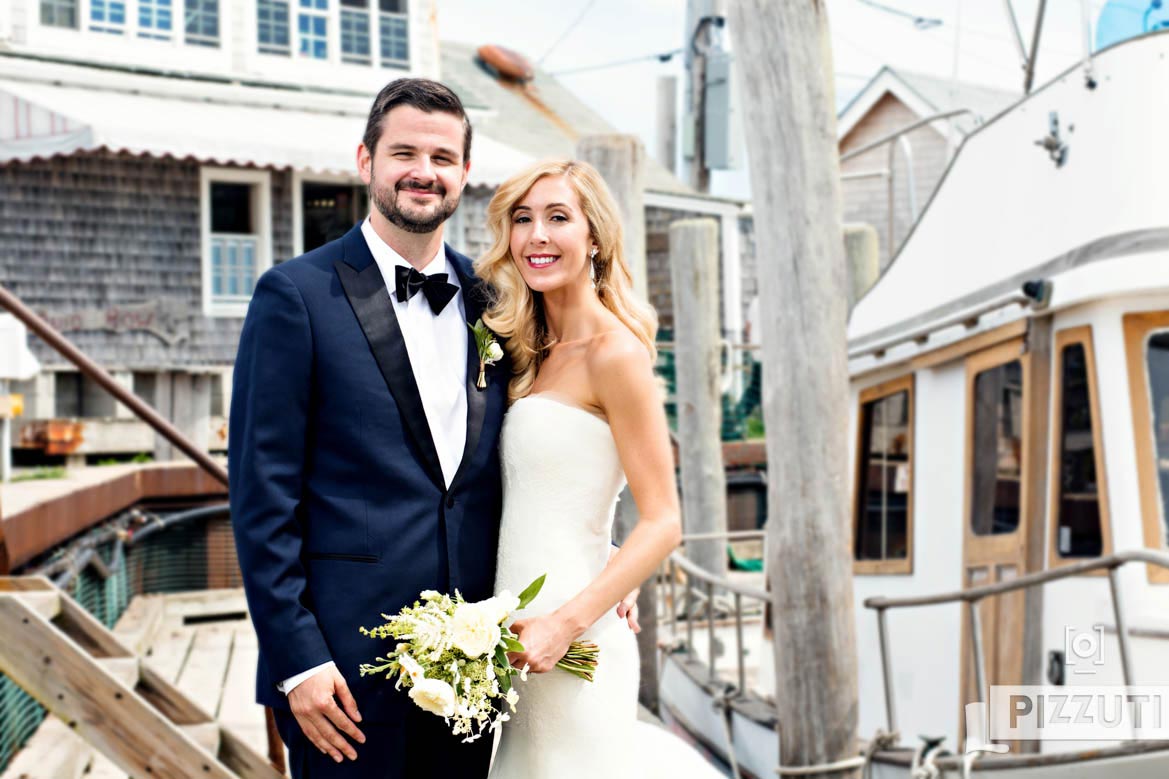 Meaghan and Patrick planned a beautiful September Beach Plum Inn wedding in Chilmark, MA.
It's no secret that we love the Beach Plum Inn and it's unique style. The property is so gorgeous, but what really stands out to us is that each wedding we've photographed there has been completely different than any other. A bride and groom can really make a wedding their own here and that is really special. Meaghan and Patrick chose to have their ceremony on the Menemsha Inn lawn and their reception under a canopy of cafe lights. It was stunning.
We had never met these two prior to the wedding, just a few phone calls last winter, but once we showed up everyone was really welcoming and made us feel like part of the family. The bride and groom wanted to organize a first look and it was pretty amazing capturing Patrick's jaw drop to the lawn when he saw his bride for the first time.  After the first look we got to go down to Menemsha beach and take some portraits of the bride and groom and talked Meaghan into walking onto the beach for a quick shot. Ashley even got some beach goers to move so we could make that photo with the boat in the water. It's funny how strangers will up and move their chairs and blankets when a bride is right there!
The whole day was really a perfect wedding. The Beach Plum and wedding planner extraordinaire Kristen Gosselin did a great job putting everything together. Here are some of our favorite images from the day: