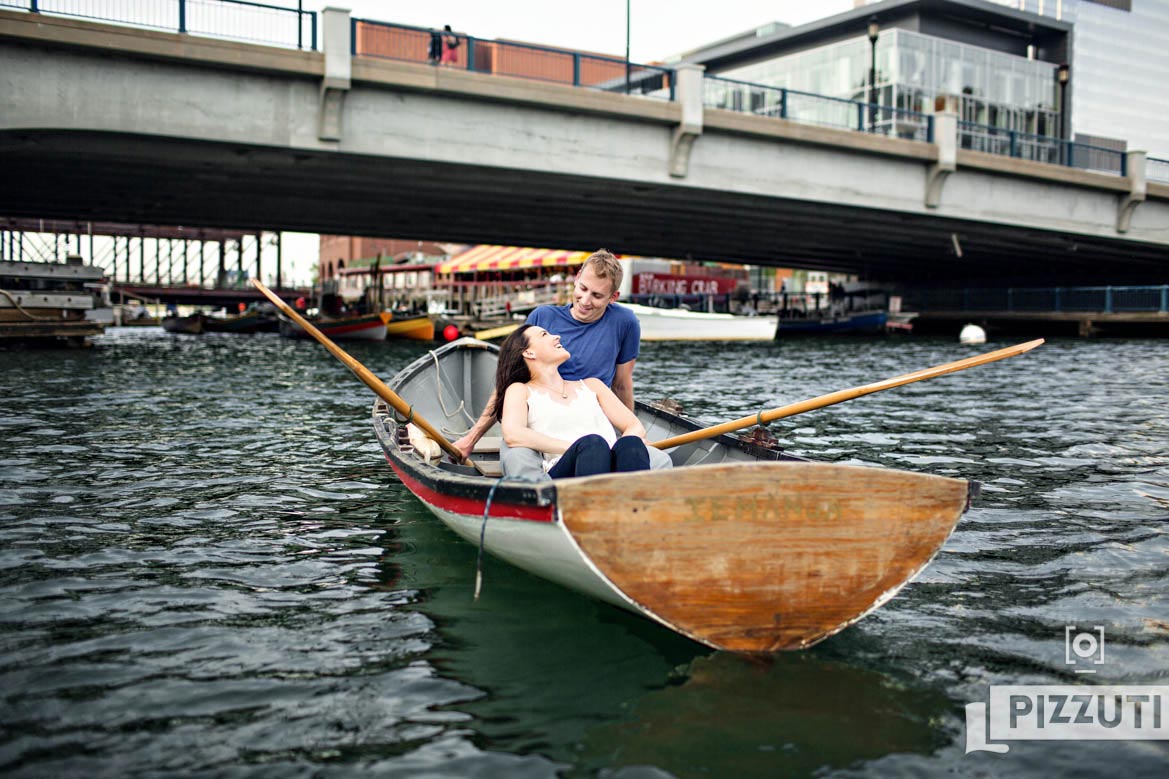 Jill and Kevin took me out on a row boat tour engagement session to recreate their first date. Technically Jill's dad, Jerry took me out on another boat, if not it would have been a bit crowded in that boat with three of us. Plus, if I had to row a boat and shoot, there's a good chance my camera bag would have ended up in the harbor. Ashley and photographed Jill's sister's wedding last summer, so I enjoyed seeing Jerry again and can't wait for another 'father of the bride' speech this coming January when Jill and Kevin tie the knot.
I love when our clients choose to do something special and romantic like this for their engagement session. The photos are natural and fun, which is exactly what we were all shooting for. Often, my clients approach me and tell me that they are interested in engagement sessions but don't feel comfortable being posed. My suggestion is to organize some type of activity where the couple can forget I'm there and I can just make pictures. It's a great way to break the ice and get people comfortable having their photograph taken.
Here are some photos, enjoy!