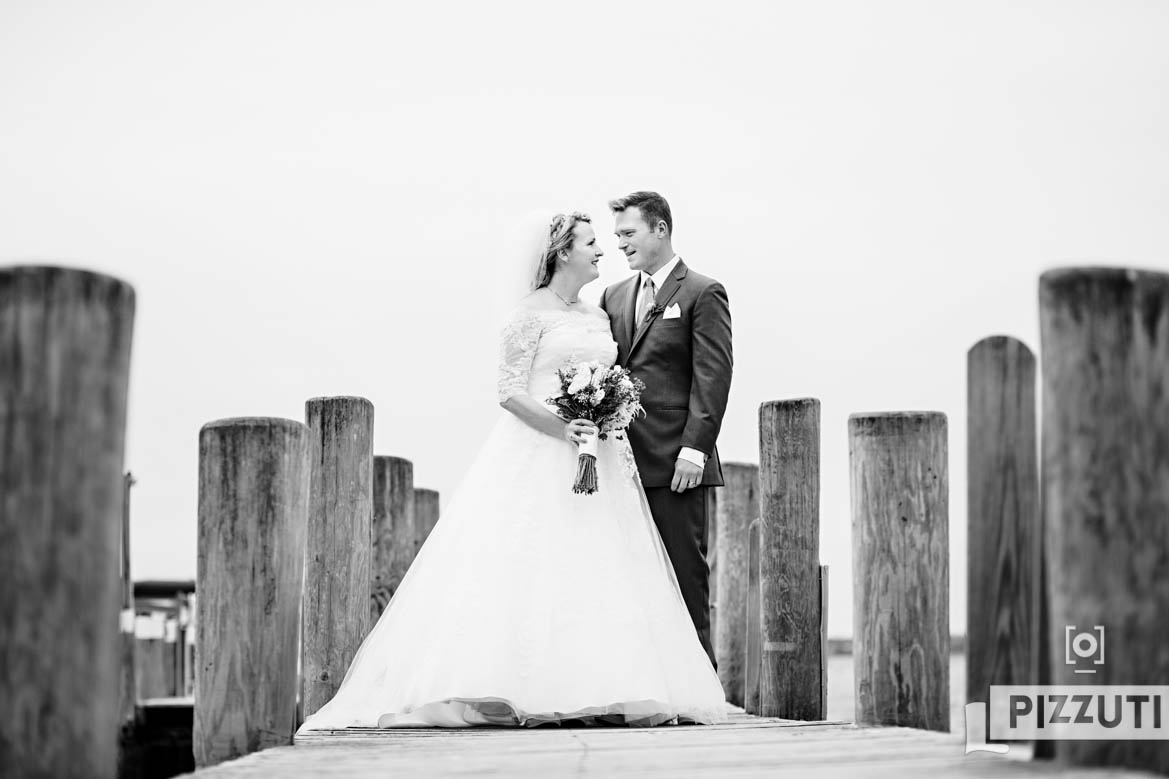 Lauren and Joe planned a beautiful Martha's Vineyard Ag Hall wedding this May. The amazing Kristen Gosselin of KG Events and Design was the planner and coordinator for this incredible island affair. Kristen and her team are always so prepared and ready for anything and everything. Photographers love working with planners because it makes our job so much easier!
Both Joe and Lauren got ready (separately) in Edgartown and had their ceremony at St. Elizabeth's on Main St. This cute little church is right downtown and we were able to walk down to the docks after the ceremony for photos. The bright sun of the early afternoon quickly shifted to clouds and wind, so we had to hustle through the portraits but I love this one that we got above right on the dock.
The reception at the Ag Hall in W. Tisbury was the perfect venue for this wedding. The paper lanterns and the bibliophile table tops added some flair to the barn. The floral design by North Tabor Farm fit very well with the entire feel of the reception. This wedding was incredibly relaxed and I thought it was just because we were on an island, but when DJ Rockwell started to play Phish and The Greatful Dead during cocktail hour and for dinner music I figured that the chill vibe was intentional.
This wedding was really fun to be a part of and we owe a huge shout out to Kristen Gosselin. We had the pleasure of working with her a while back and it was a long time coming but we were finally able to work together again. KG and her team are so great to work with and hopefully we get to work with them again!
Congratulations to Lauren and Joe! Truly a wonderful wedding and we were so honored to be a part of it.
The NextGEN gallery with ID/slug: 245 does not exist or is empty.