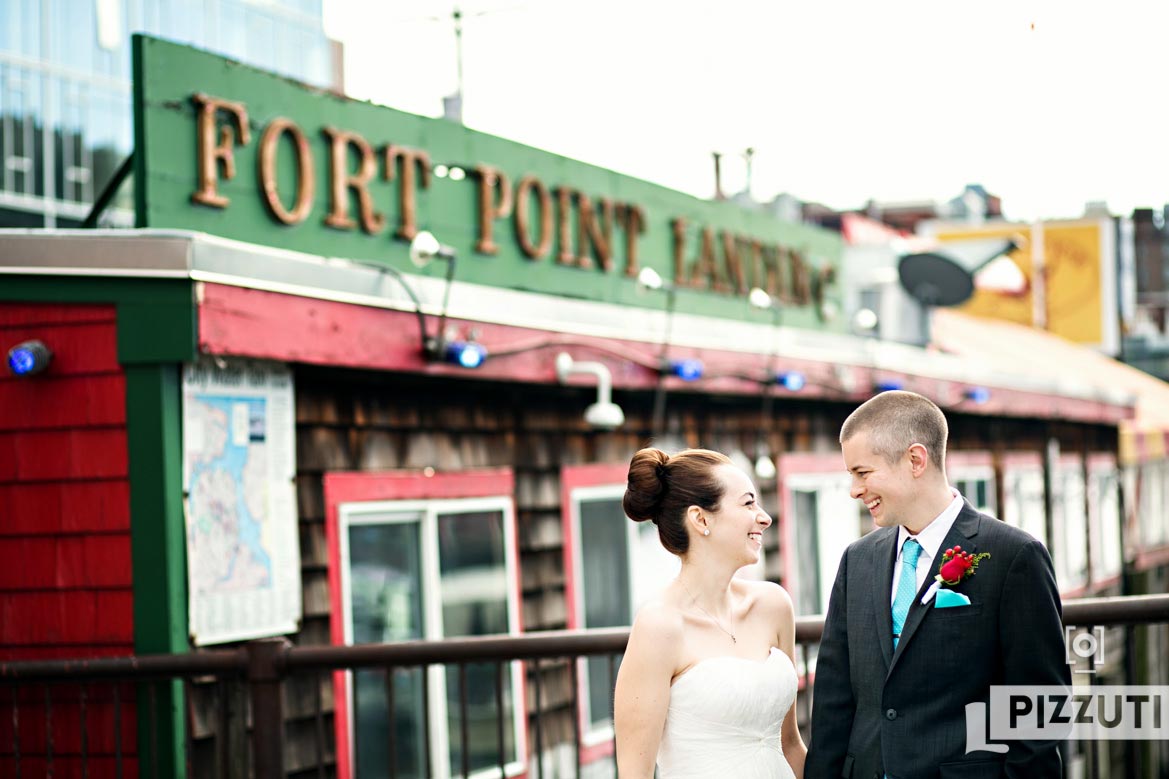 Christina and Adam planned a small, intimate Boston wedding last fall and invited me along as their photographer. When I originally spoke with Adam last summer, I was so excited to hear about what he and Christina had planned. They organized a ceremony and small reception at Legal Harborside and planned a first look and portraits around the city before the festivities were to begin.
Small events like this mean that we can do whatever we want! We don't have to plan our photography around the timeline of the wedding, and both Adam and Christina liked the idea of taking a few hours before the ceremony to have a first look and then hit up as many spots in Boston as we could. Although there were some challenges, like traffic and a wardrobe issue, we were still able to get to Fan Pier and the Northern Ave. Bridge, Christopher Columbus Park and the North End. Not bad for 90 minutes on a Saturday… in October.
It was a gorgeous evening and the view from Legal's 3rd floor made you feel like your floating over the water. The ceremony was short and sweet, just as the bride and groom wanted. I really appreciate when a bride and groom plans a wedding to exactly fit their dreams.
Here are some photos –