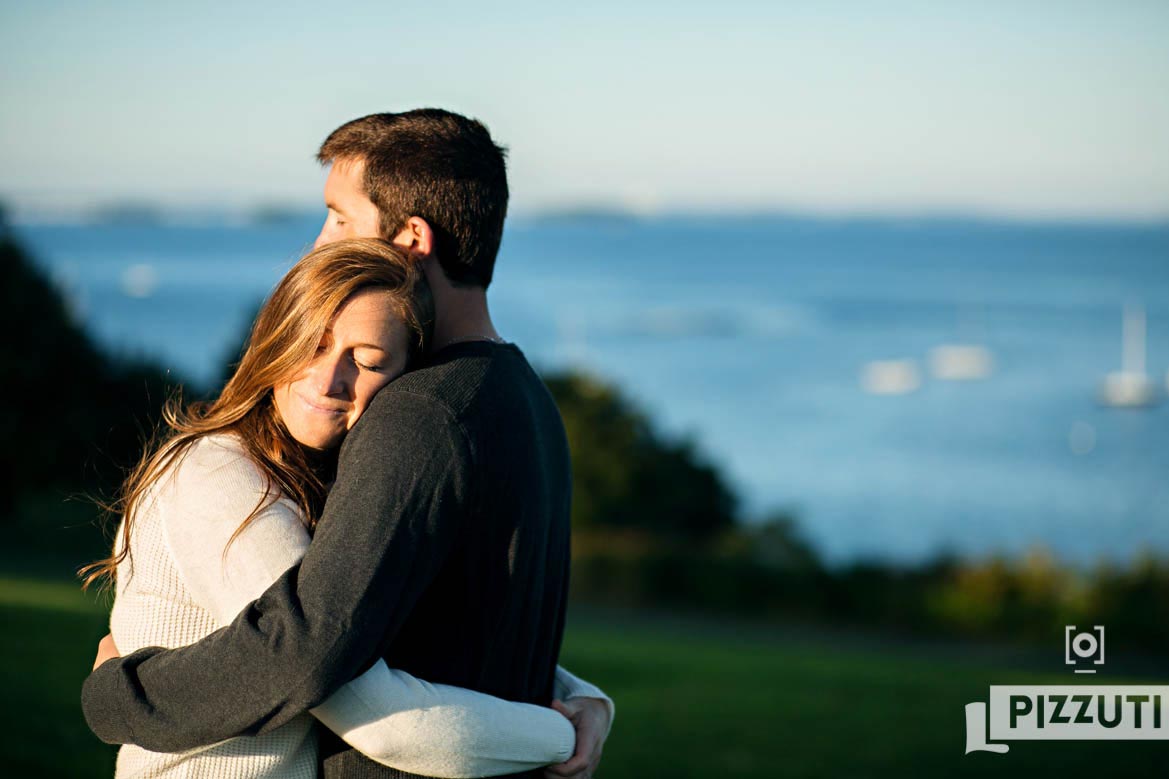 Jenna and Sam's Portland, ME engagement session was a blast! They brought their bulldog for a few family photos, which I love the idea of dogs in engagement photos.
This was a nice September evening in Portland, ME. I don't really know the area that well but Jenna and Sam live up there so they showed me around a bit. We started off with a great view of the water as the sun was coming down. It was absolutely beautiful! We then moved to downtown to get some of the historical New England brick and cobblestone streets.
I had such a great time with this couple and can't wait to see them this coming September!