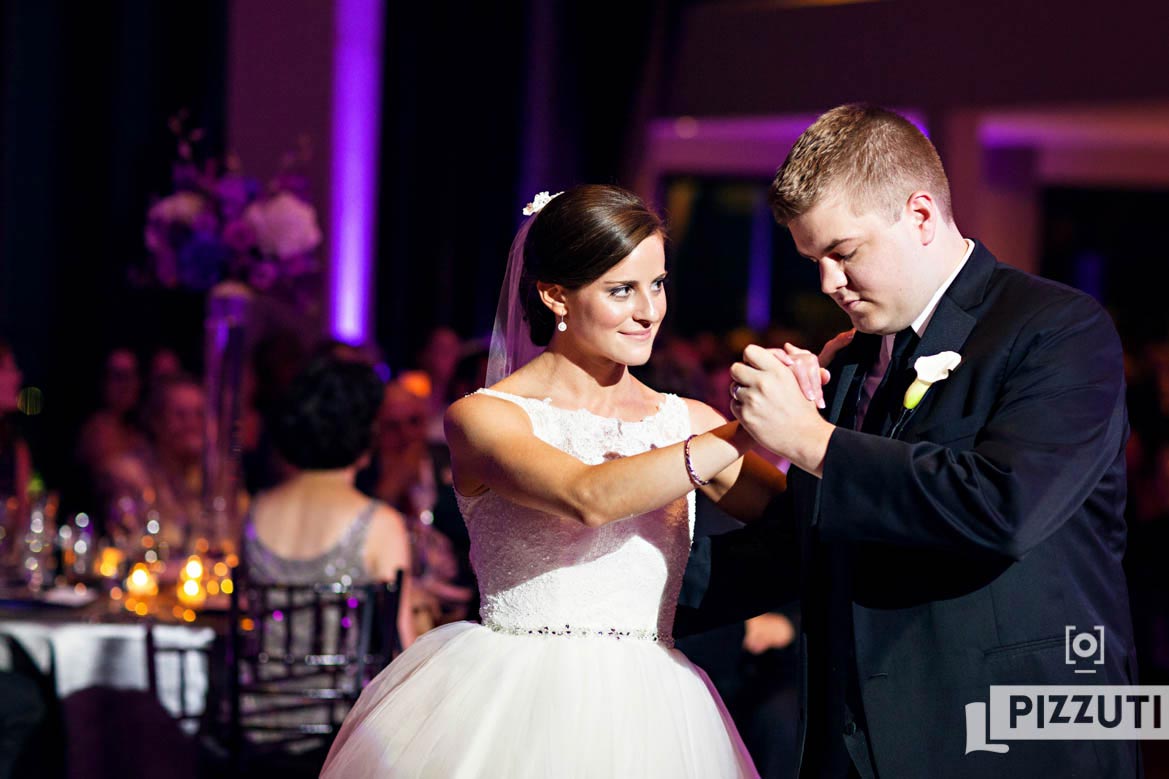 Julie and Ryan planned a perfect wedding with the ceremony at their alma mater, Boston College, and a State Room wedding reception to follow. I met with these two a few months prior to their wedding to look at the campus and talk about their first look and portraits. They showed me around like I was in a freshman orientation, it was pretty fun! I love when the wedding venue is a place that has a special significance for the couple. The place where they met and fell in love is always going to superior to any other venue choice. And obviously BC is a stunning campus so it definetely added a level of fun to the photos.
Once we finished up the first look and formal portraits we moved to the Parish at St. Ignatia of Loyola for the ceremony. This immaculately kept church was a gorgeous backdrop to the wedding ceremony. I'm in love with the photograph of Julie's dad lifting her veil… just something about that moment…
After the ceremony, we all went into Boston for The State Room wedding reception. Known for its spectacular view of the city of Boston and waterfront, The State Room is a wonderful spot to celebrate a wedding! And let me tell you, this crowd was ready for a party. Beantown was the band, and from the first note there was action on the dance floor! You could actually feel the floor moving, that's how many people were out there.
As a wedding photographer, this was the kind of wedding that sort of flew by. Everyone was so great to work with and the venues really provided some beautiful backdrops to create the photos. The bride and groom, especially, were so nice and open to our style of photography. That goes along way for us, because even though we are working our tails off, we still want to have a good time while we are doing it.
Congratulations to Julie and Ryan on a fabulous wedding!