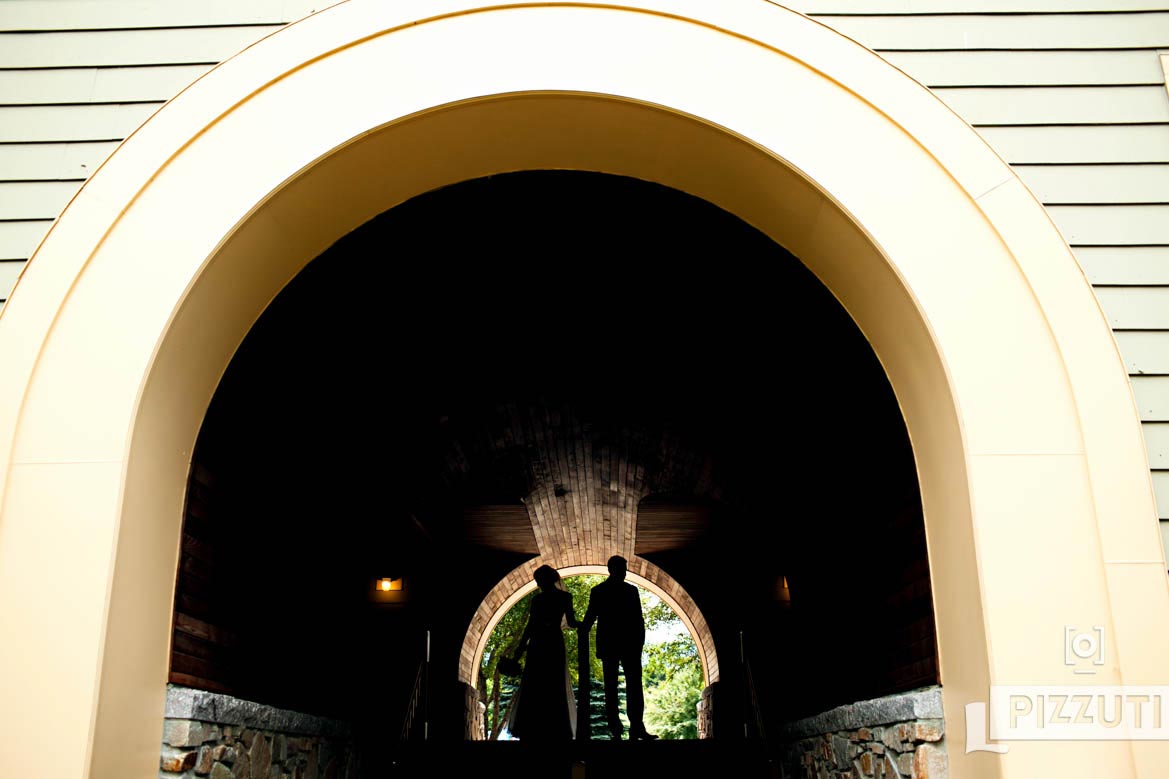 Cameron and Ellen planned a beautiful Waterville Valley wedding. Their ceremony took place at the Waterville Valley Resort's Osceola Arbor overlooking a gorgeous view of the White Mountains. Surrounded by family and friends, this bride and groom enjoyed a spectacular day full of love laughter.
We met Cam and Ellen through mutual friends we photographed a few years back, coincidentally at a wedding in the White Mountains. When we first met up to talk about wedding plans a year ago, I knew that Cam and Ellen's wedding was going to be a dream. We met for beers in Newburyport, which is usually a great start to any meeting, and they told me about the celebration they were planning in Waterville Valley, NH. They enthusiastically talked about lawn games and a view of the White Mountains and I knew that this wedding was going to be incredible to photograph.
For us, the day started early with some getting ready and a first look, followed by a shuttle around for portraits with the bride and groom and wedding party. Afterwards, we made our way back to the Osceola Arbor for the ceremony. It was a stunning view of the mountains and an incredible spot to witness a wedding. It was a lovely ceremony and it ended with Ellen and Cam ceremoniously driving off in a vintage Mini with cans tied to the bumper. How could this day get any better?
The cocktail hour and reception on the garden terrace was perfect for lawn games and a picturesque view of the White Mountains. The party began slowly, but quickly ramped up after dinner. There were a lot of familiar faces in attendance so this wedding reception was really fun to shoot. It seems that every week this year we've said, "wow, we'd shoot this wedding every weekend!" We've been so lucky to have found such wonderful couples like Cam and Ellen. Our job is incredibly fun when we are working with amazing people. Congrats to these two on a wonderful wedding!