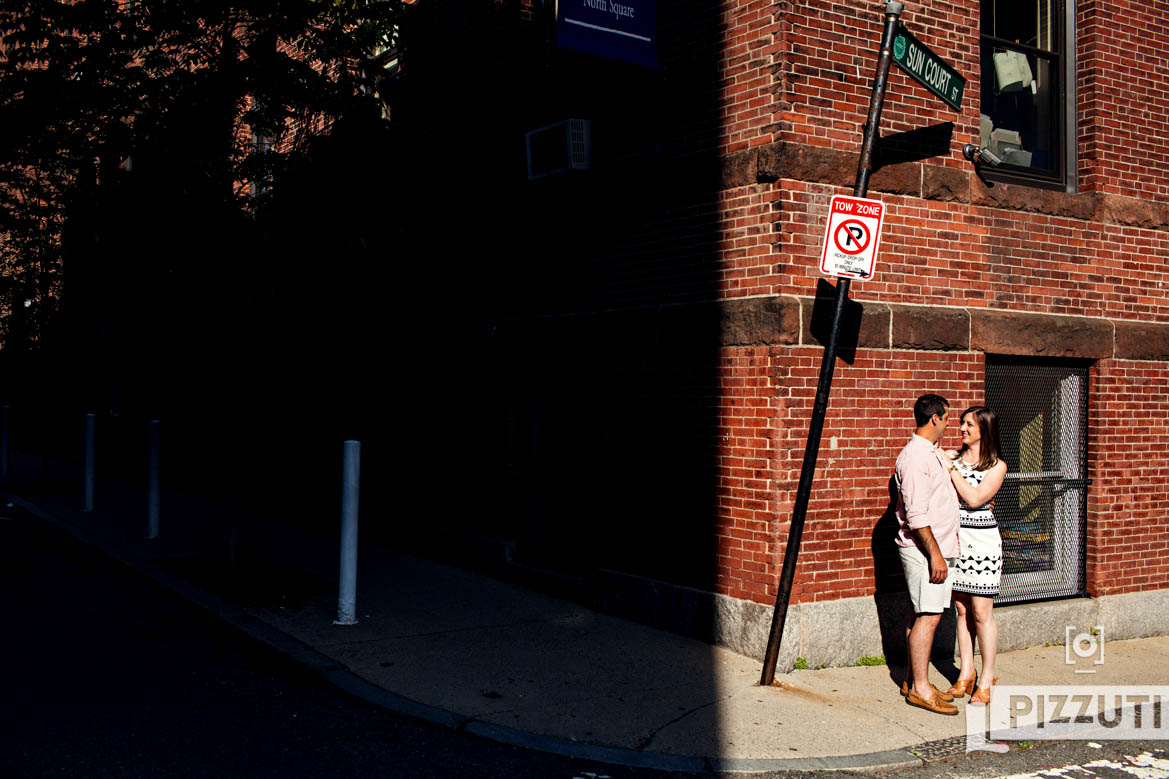 This Boston engagement session for Danielle and Tom started at Columbus Waterfront Park, the place where they got engaged. This was a beautiful early Summer afternoon so after we walked around the park a bit, dodging other people,  we decided to slip away to the North End where we could find some quiet streets. That's one of the amazing things about Boston, that you can find these hidden pockets of solitude within the busy city, it's perfect for engagement sessions.
Our goal was to end at the Public Gardens and instead of taking a cab, I talked Danielle and Tom into walking so we could stop along the way. I don't regret that at all as we found some great light and got to talk and get to know each other a little bit better. Tom was a warrior, as he lugged the garment bag, containing their 2nd outfits, all across Boston. He's definitely getting nominated for a "Groomy" award this year for Triumph Over Adversity On An Engagement Shoot. I'm just kidding, that's not even a real thing… (yet). But if it was…
We made it to the Public Gardens after a quick trip to Starbucks to take advantage of one of their best offerings, a clean public restroom (to change outfits). The Gardens was a great way to end the session, with some beautiful light and green space. The bridge and those willow trees are such an iconic staple of Boston, it was definitely a priority to work those into the session.
I had a blast with Danielle and Tom and I can't wait until their September wedding!