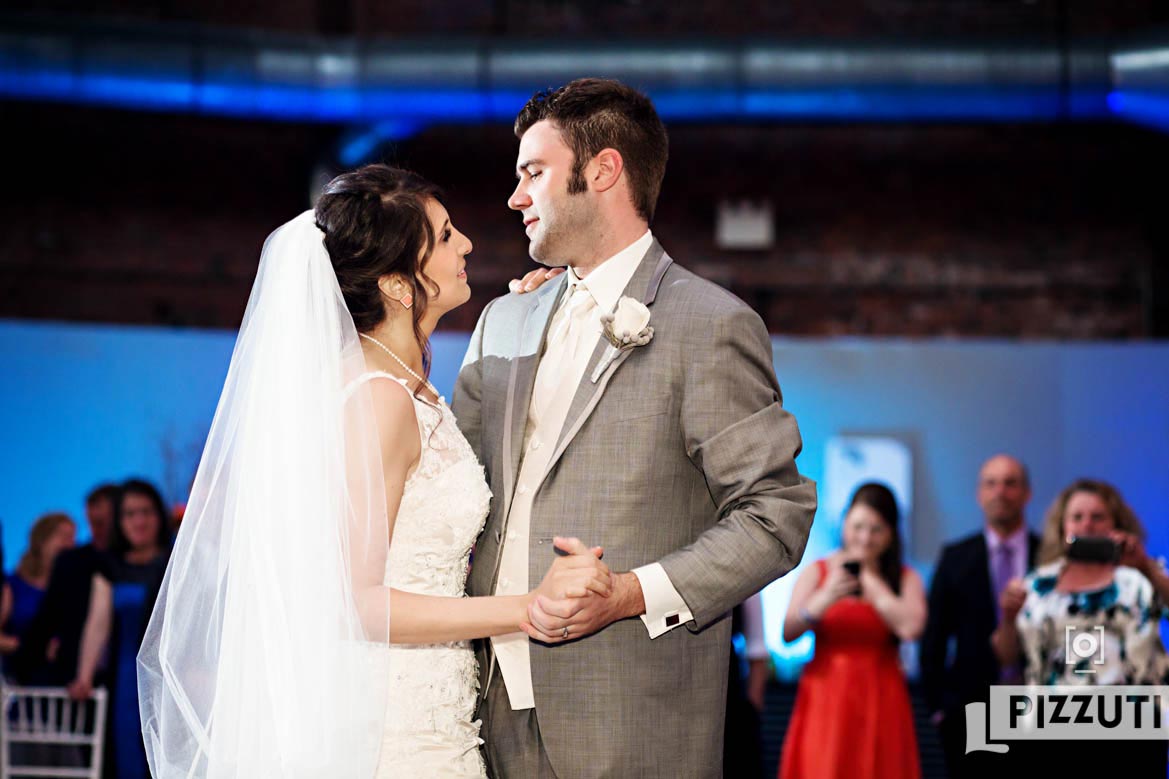 Nina and James planned a beautiful Cyclorama wedding reception at the Boston Center for the Arts. They put a lot of time in DIY decorations and it looked absolutely fantastic!
Ashley started out with James and the guys for getting ready photos downtown at the Courtyard Marriot and Nina and the girls were getting ready at the bride and groom's home in Everett, MA. Great friends and family really make the getting ready experience for the bride and groom. Having all your best friends around you, when there is a chance to get even a little bit stressed, really helps set the tone for the day. As a photographer the getting ready time is where we can find a lot of real, personal moments between family and friends. And this wedding was a testament to that.
The church was St. Anthony's in Revere. A beautiful cathedral style church, St. Anthony's was a great spot for the ceremony. And fortunately for us there was an area around the side to knock out family photos right after the ceremony, it was perfect. After the ceremony, we headed to The Cyclorama for a few more portraits and dinner and dancing.
This was my first time seeing the Cyclorama with the complete wedding decor set up and I was blown away. The bride and groom and friends did a ton of DIY work to put their style on it, plus Phyllis Smith of the BCA, as well as Capers Catering and Andrea D'Amelio Floral Design all came together to create a stunning reception.
The weddings guests made sure that the level of fun at this reception equaled the visual beauty of it. There was so much action, all night! Made my job so easy. This was an incredibly fun wedding and I was so happy to play a small role in the day. Congratulations to Nina and James!