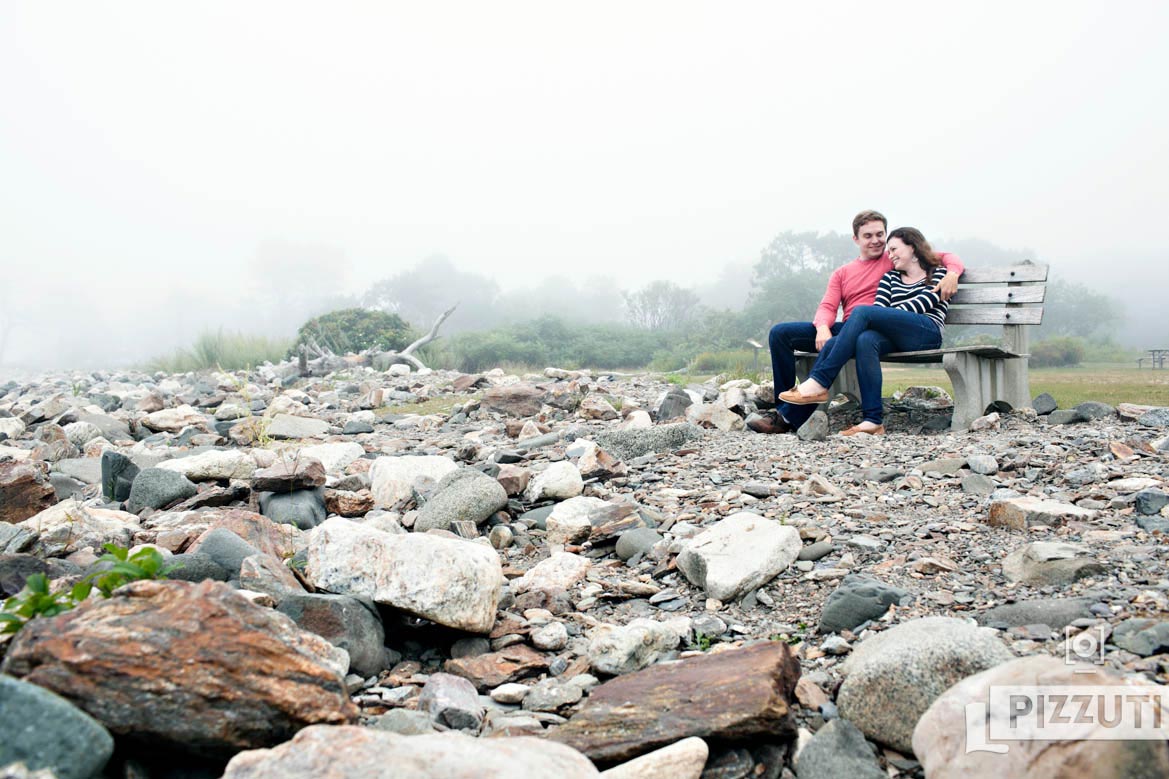 Last August I had the privilege of photographing Ellen and Cameron at the Odiorne State Park – Seacoast Science Center in Rye, NH. Although the weather was foggy and not what the couple had expected, we still made a great engagement session out of it. I like the drama and milky blanket of the fog, it adds a lot of character to the photos. But of course, we couldn't really get any ocean or color in the sky, which was a bit of a bummer. However, Ellen and Cameron were great to photograph and they made it easy to have fun and make pictures.
They brought out some hockey sweaters (sadly not the Bruins) for a few photos. Although it the jerseys our local team, I still like the way the reds pop against fog. That was a little bit of a happy accident… I'll take it!
We had such a good time, I even got them to climb a tree. That's how you know it was a success.
Cameron and Ellen will be married later this year, can't wait!
The NextGEN gallery with ID/slug: 205 does not exist or is empty.