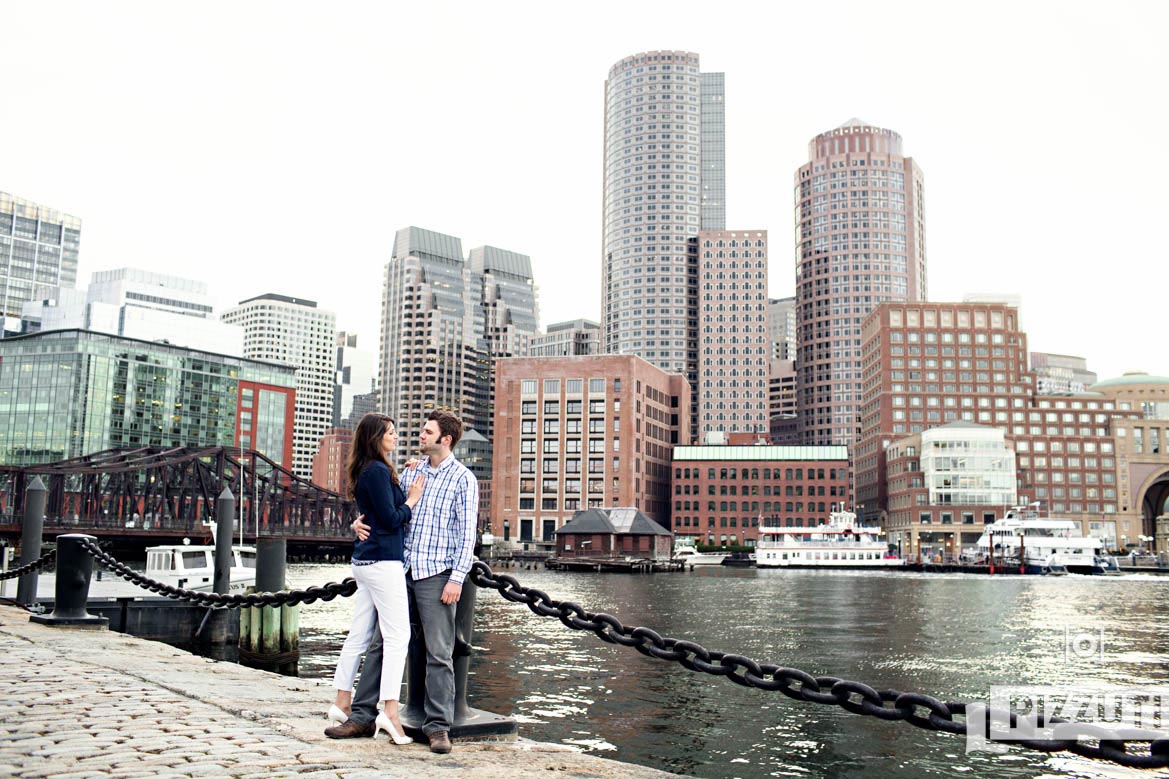 For this Boston waterfront engagement session, I met Nina and James down by the Northern Ave. bridge a few weeks back. They wanted to do a little mini engagement session, just to see what it was like to be photographed. Engagement sessions are great for breaking the ice with your photographer as well as getting some romantic photos of the two of you. Actually, in this case, we had yet to meet in person so this mini-session was great!
I'm drawn to the area for many reasons, but the Seaport – Waterfront area is definitely one of my favorite parts of Boston. It's a bit windy, yes, but the view along with waterfront, as well as the Northern Ave bridge make up for it. There are so many places to explore! And after getting to know Nina and James a bit better as we talked, and then after I started to get into a rhythm I was almost disappointed that our time was up.
With just a couple of weeks to go before their wedding, I'm super happy that I got to spend the time with Nina and James. It's really going to have a huge affect on the wedding day. They will be a little bit more comfortable around the camera and know that when I'm on the ground looking for a cool angle, they won't think that I'm trying to sneak in a quick nap on the wedding day.