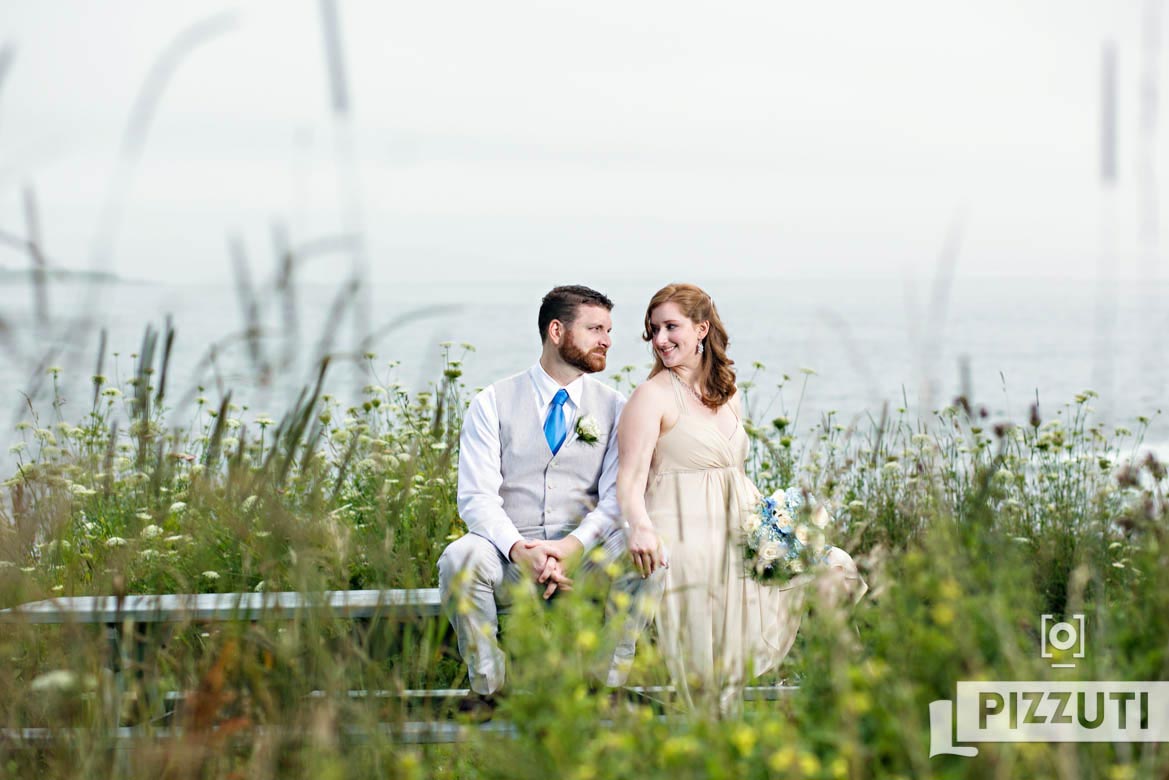 Marshall Point Lighthouse
Ryan and Kelly were married in Rockland, ME at a quaint little B&B.  This wedding was very personal for us because we go back a long time with these two. Back to the days of Brooks Institute of Photography and the house on Pierpont Blvd in Ventura, CA. The four of us have a very strong connection that would take approximately 7 blog posts to get into so we'll just settle with the fact that we tell awesome stories when we get together… So when we heard they were heading up to Maine for a small ceremony, we decided to crash the party and play the role of wedding photographers.
Rockland, Maine was the scene. We got reservations for a nice Bed and Breakfast right off of Main St. and only a few minutes walk from Ryan and Kelly's place. The night before we took Ryan out on the town so Kelly could have some family time with her mom and sister who also made the trip. This gave us an opportunity to tell Ryan how happy we were for them both and how honored we were to be there. Ryan and Kelly are a perfect couple and it was really an inspriring experience to witness their marriage.
The ceremony took place at the Berry Manor B & B, a very interesting location known for their quirky decor and free pie. Yes, I did just write "free pie." Beyond the pie, the Berry Manor has a beautiful carriage house that made a perfect backdrop for the ceremony. It was a short ceremony, but memorable for the honest and heartwarming vows that Ryan and Kelly spoke to each other. Perfection.
After the ceremony we made the drive to Marshall Point Lighthouse for some portraits. This is a gorgeous little lighthouse, known most recently for being a stop on Forrest Gump's running circuit. With some grass area, along with with the rocky coast and a footbridge to the lighthouse this spot was downright fantastic. Once we had exhausted the newlyweds, we all headed back to Rockland for dinner at Primo. Seriously, one of the best meals we've ever had, hands down. What a way to end the day!
What a wonderful time we had on this trip. We got to witness two amazing friends get married. As well as taking a few mental health days to keep us going through the second half of wedding season. Thanks to Ryan and Kelly! You guys are the best!
Below are some of our favorite photos. Please comment below and tell what you think.
The NextGEN gallery with ID/slug: 145 does not exist or is empty.