This story begins and ends with a dress.
Lisa was the prepared bride. Notes, books, and binders on wedding planning dominated her home office (which had earned the nickname "Matt & Lisa Wedding HQ"). She booked her venue early, almost 18 months out. The flowers, music and photography followed suit, but one detail remained elusive. That perfect dress every girl dreams about was nowhere to be found.
Lisa traipsed from bridal shop to bridal shop, but not one dress jumped out at her screaming "Pick ME! I'm the one! I've been waiting for you!" And then, just as Lisa was ready to put the dress shopping on hold, she came across Essense of Australia. There it was… THE DRESS. Coincidentally (or not), her sister had just moved to Australia, so Lisa saw it as a sign. Of course, the closest bridal shop carrying her dress was over two hours away. You see, the perfect dress sometimes plays hard to get. Undeterred, Lisa made the journey with her girls and immediately fell in love. It was meant to be.
On a gorgeous Spring day, Lisa pulled the dress from its wardrobe and thought, "Today, I'm the bride." Her wedding day was more perfect than she could have imagined. Matt looked dashing in his black tux and converse. Their friends and family danced the night away. Love was everywhere.
Later on that night, as Lisa was getting ready to slip into something more comfortable, she felt apprehensive. Although she was beaming with joy to be married to such a wonderful person, she was reluctant to take off the dress, worried it would be the last time she would ever wear it.
 And then this happened…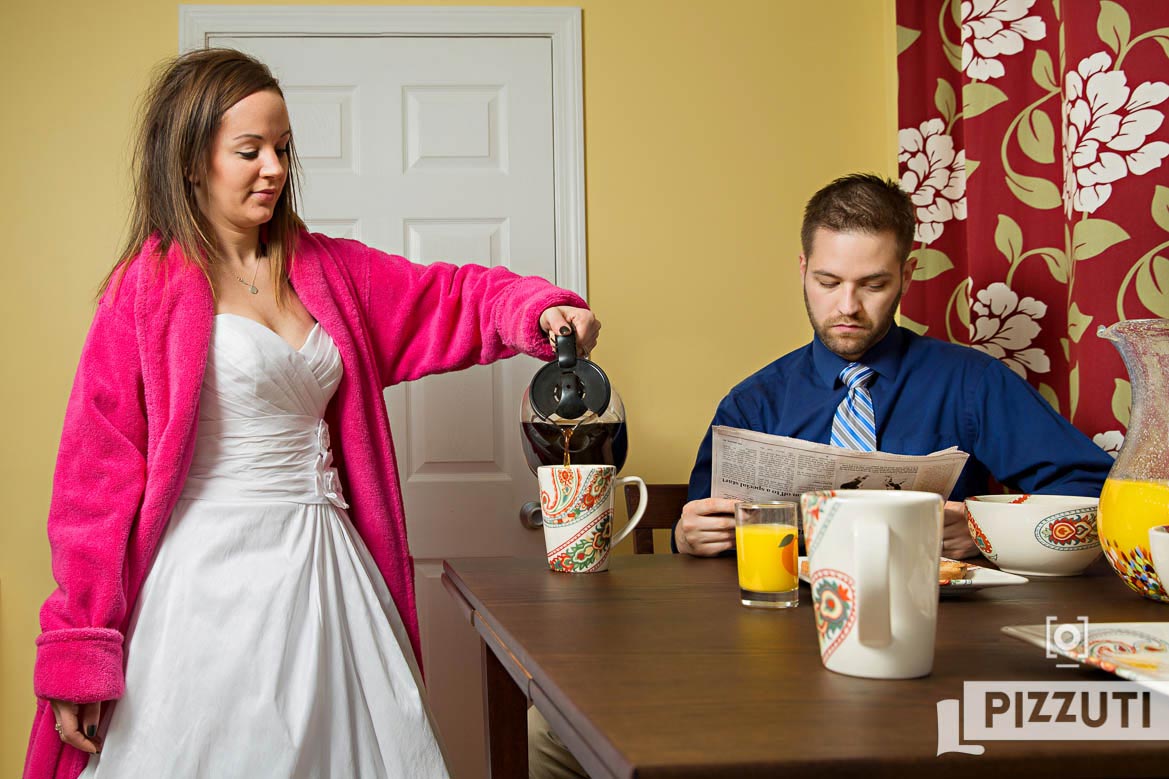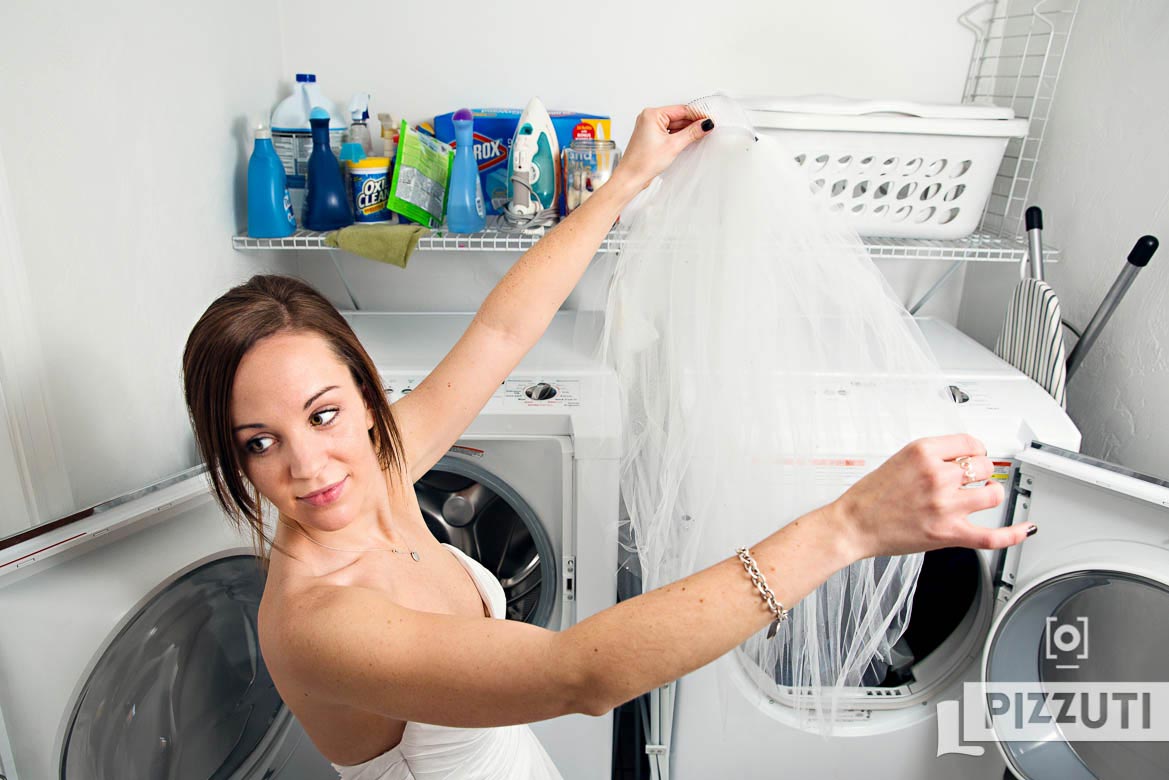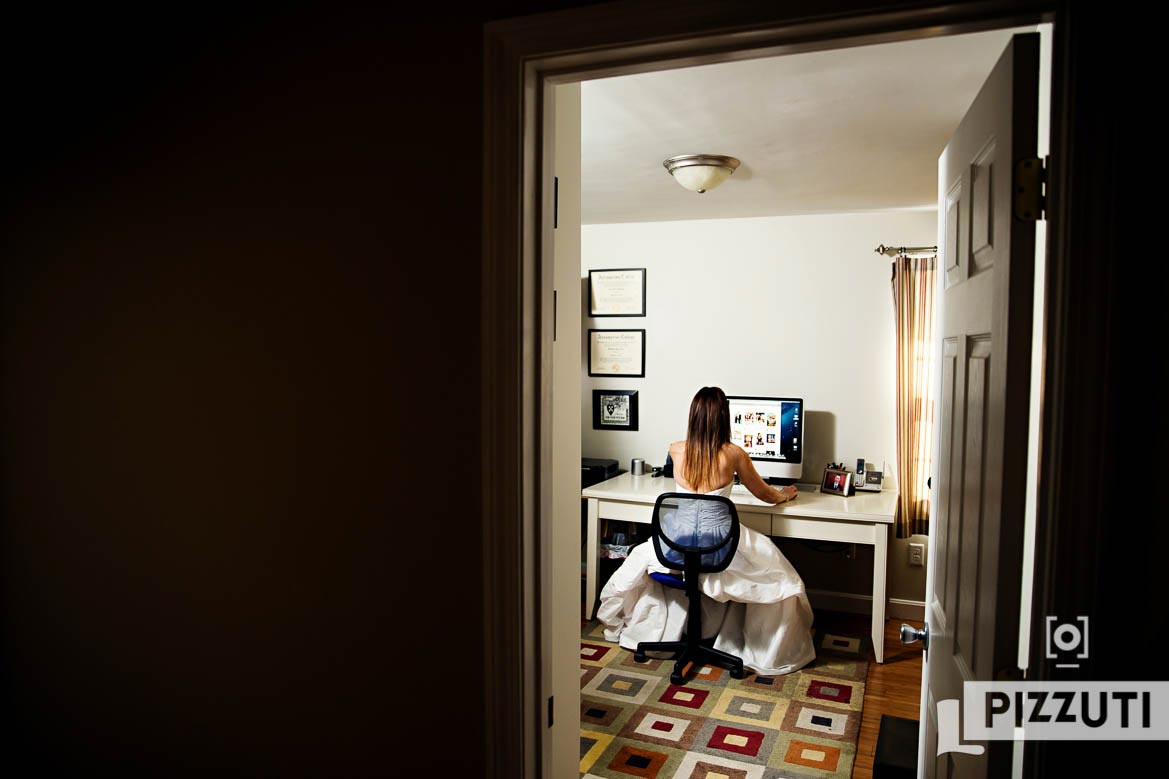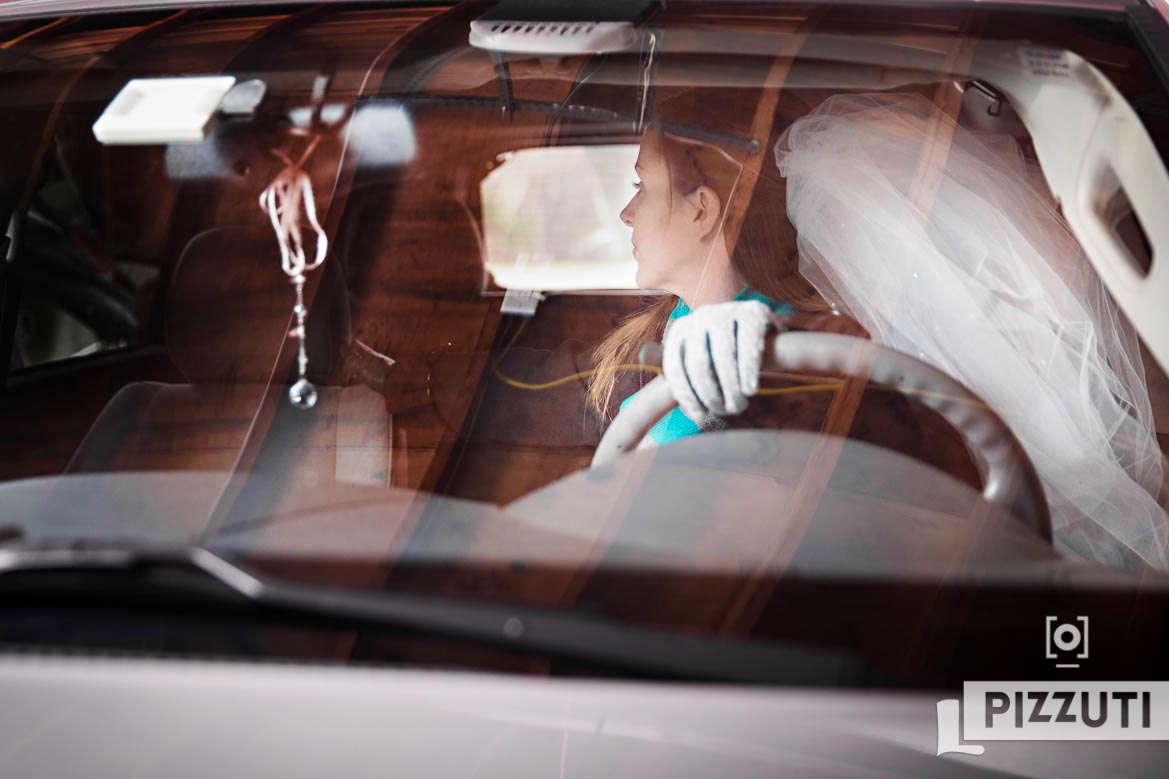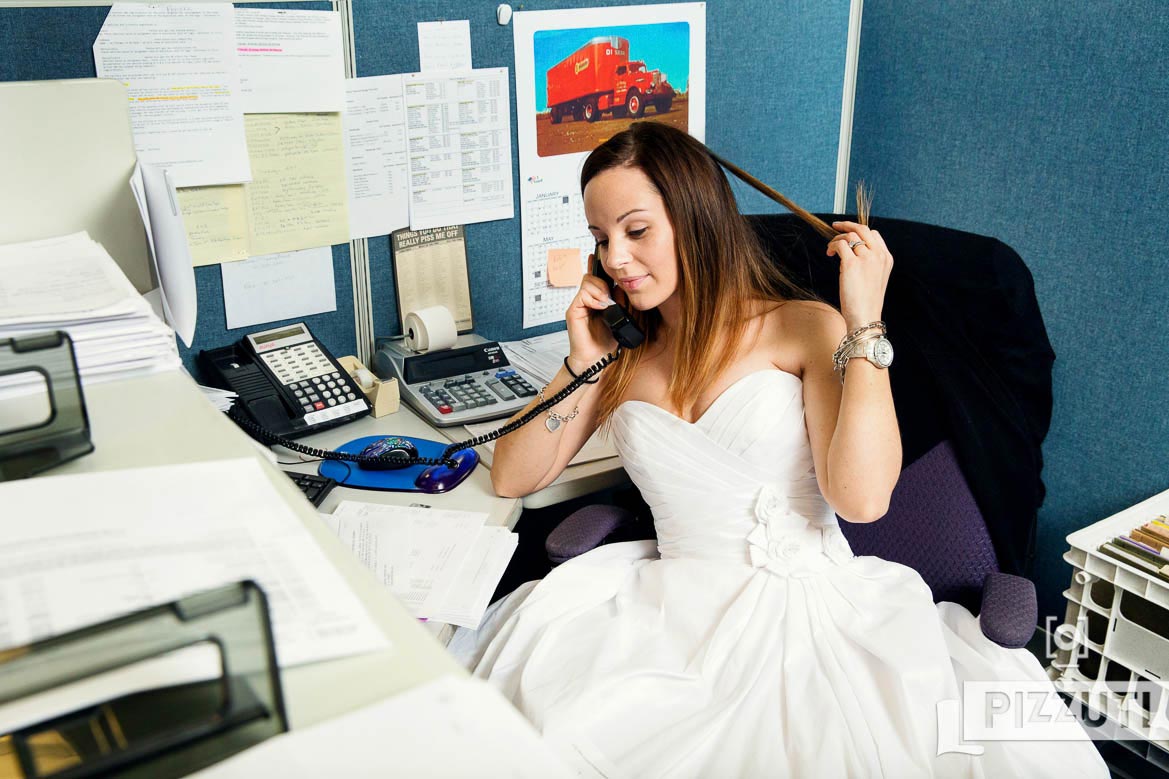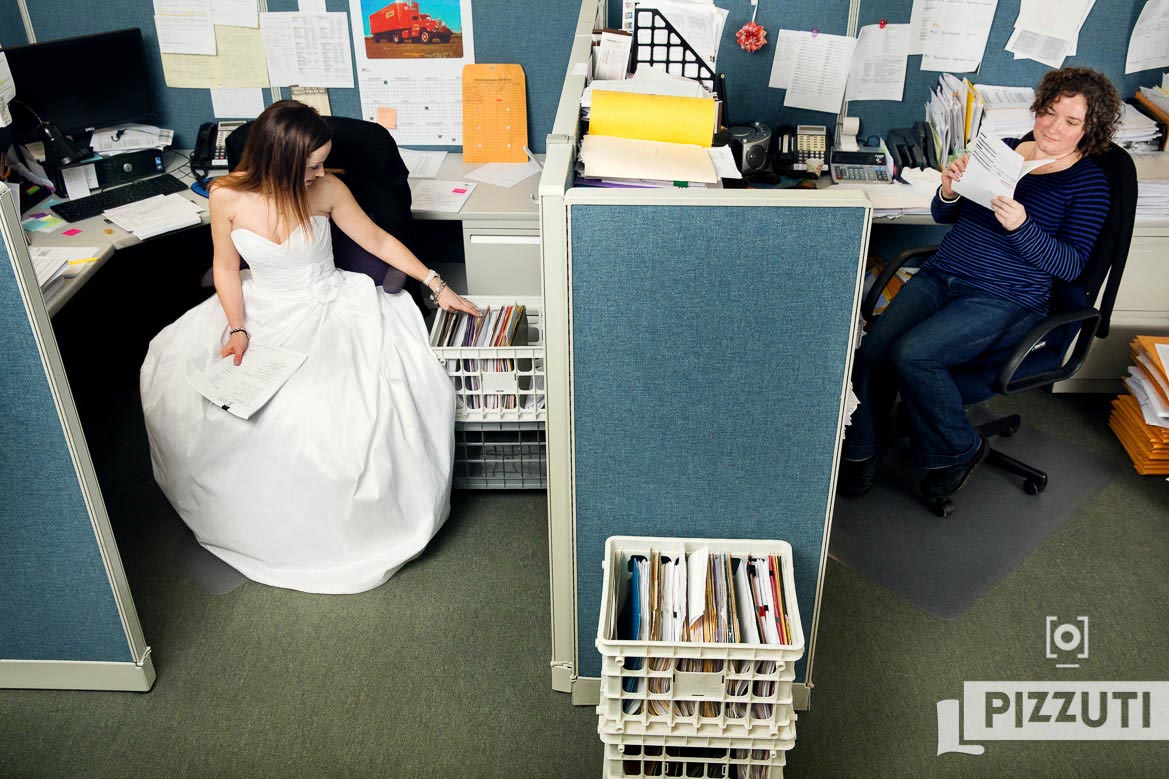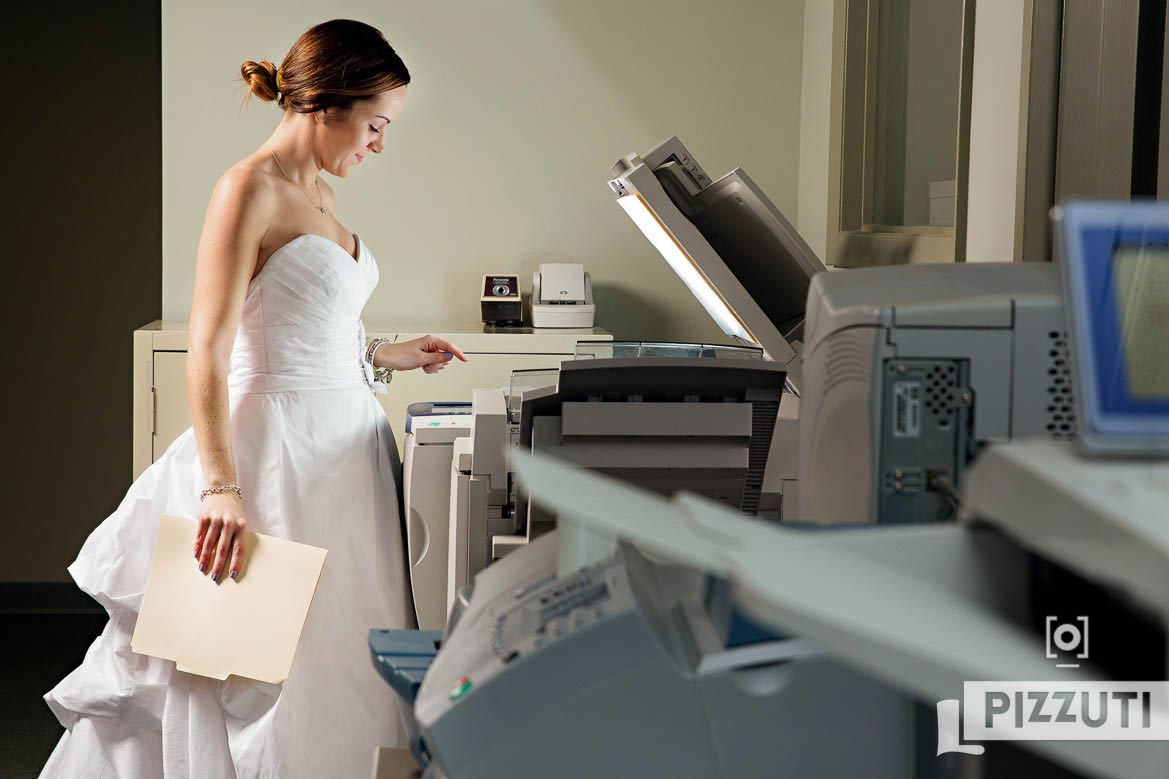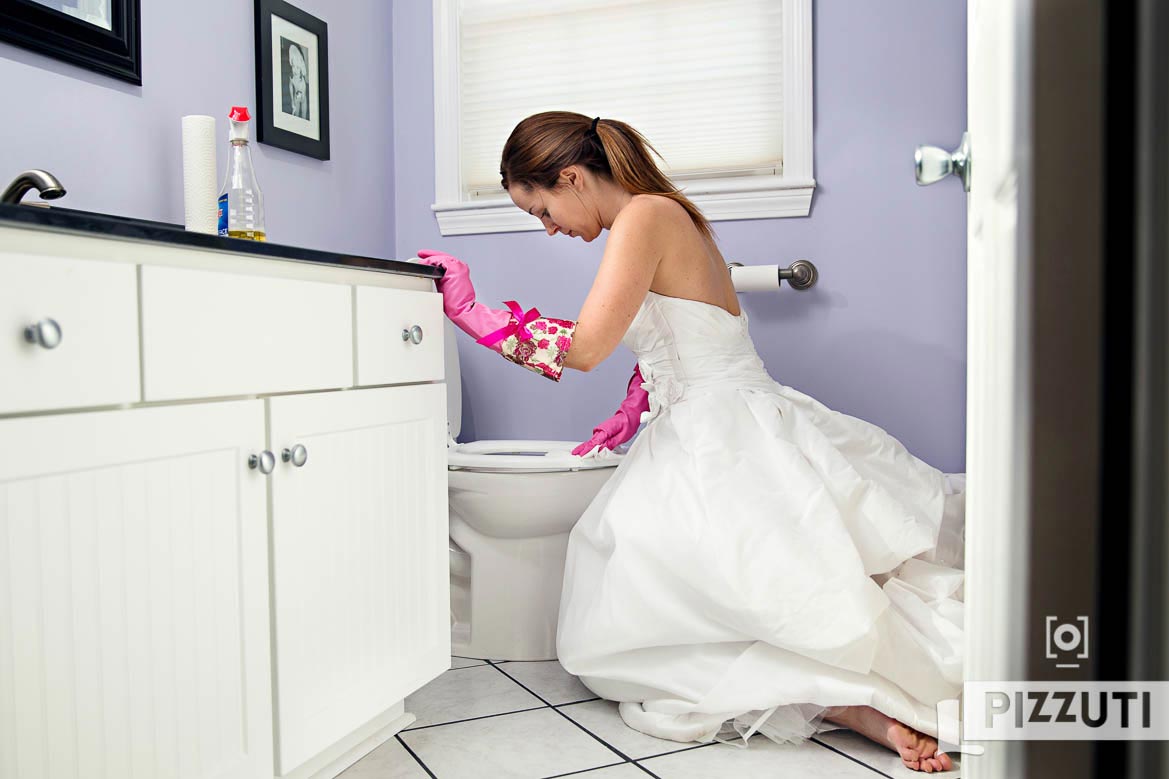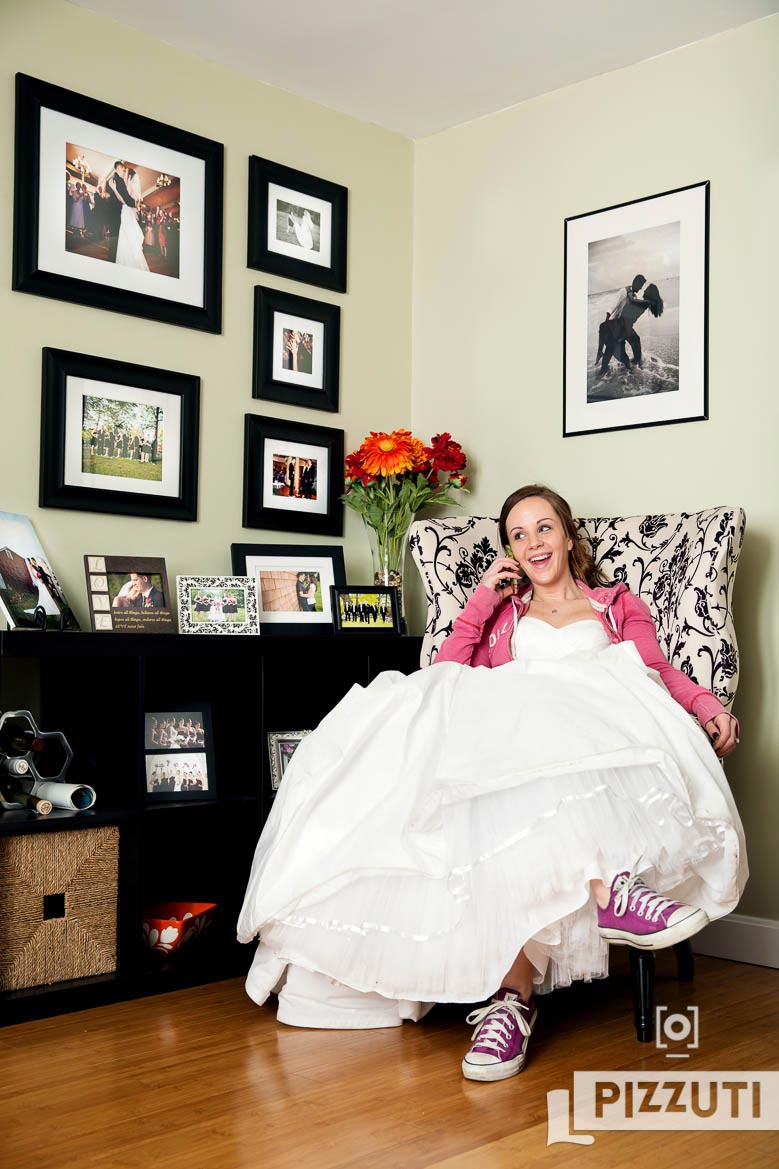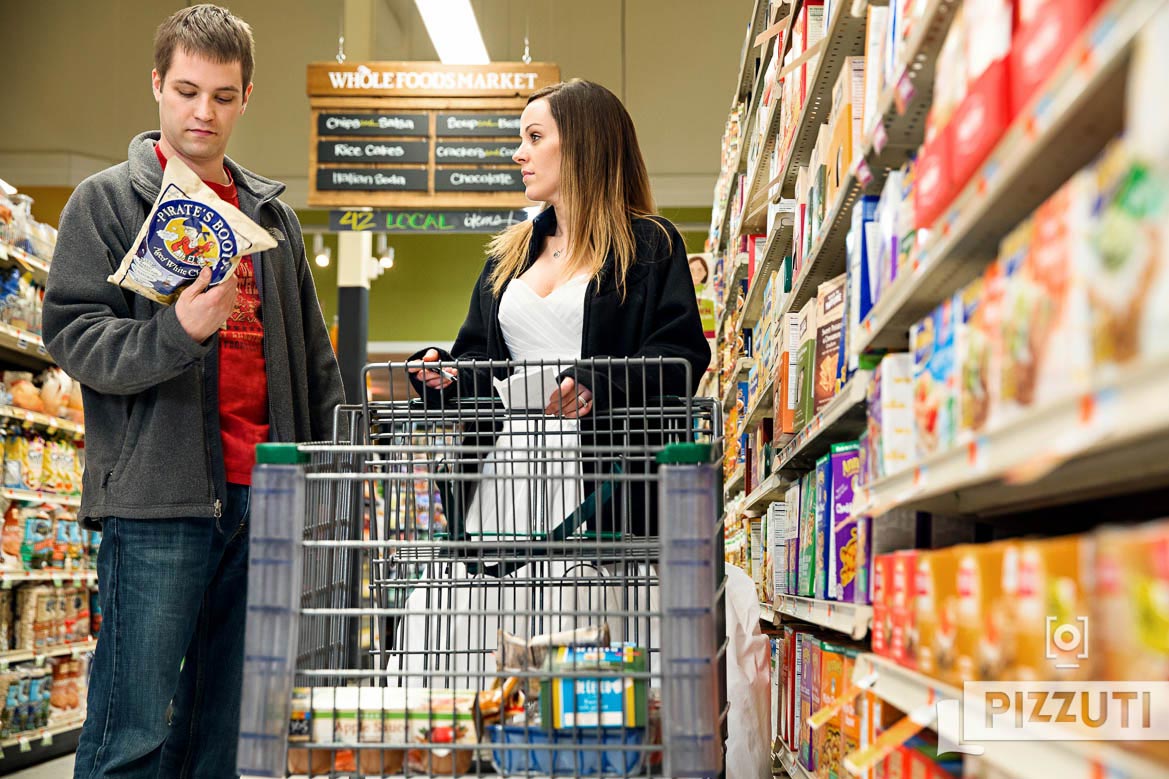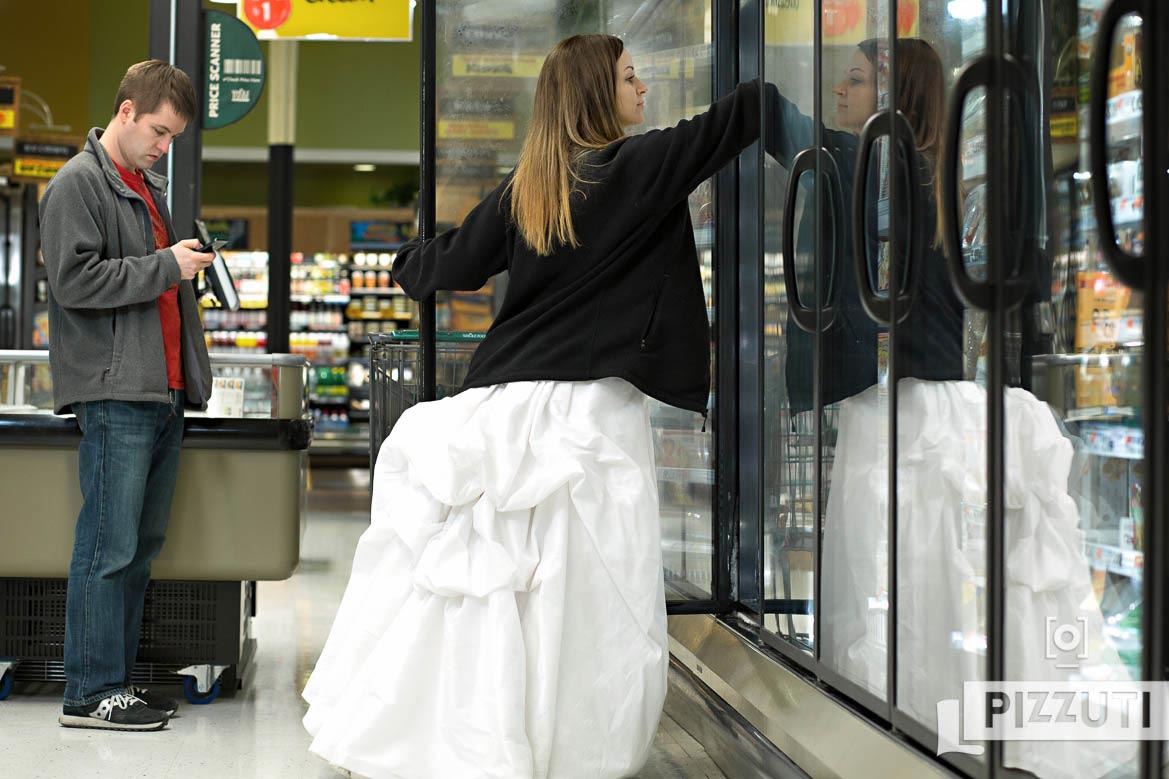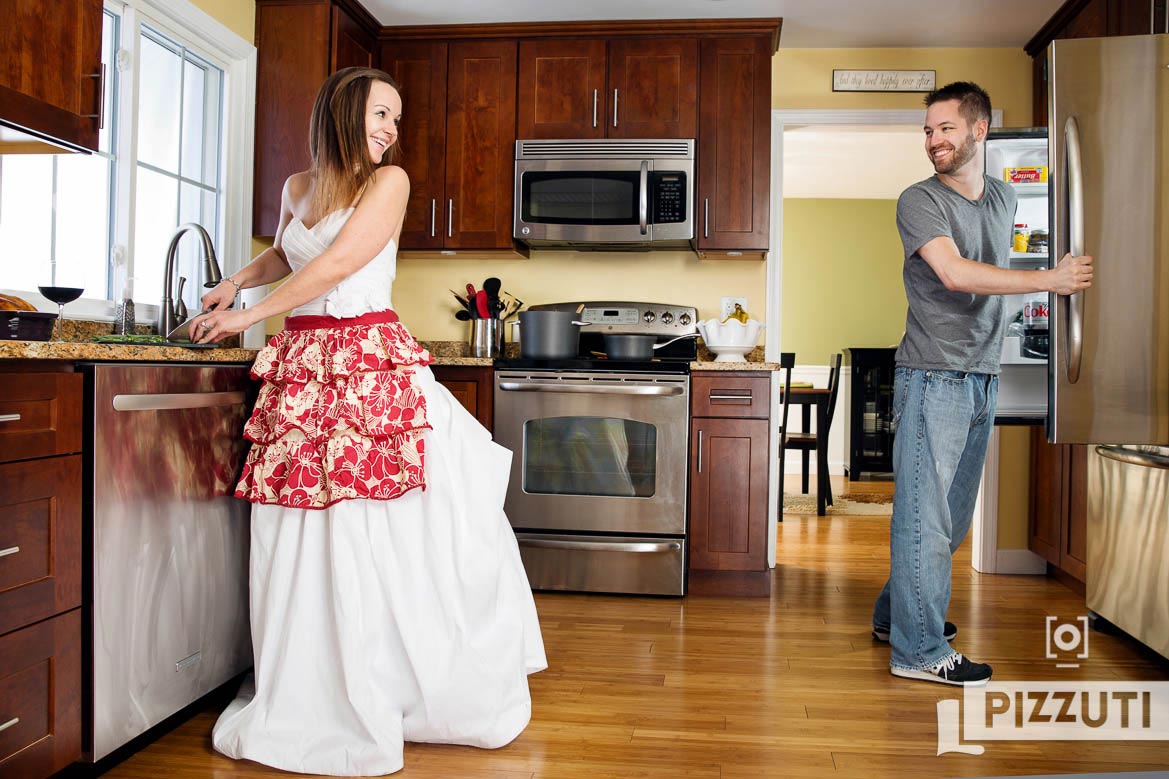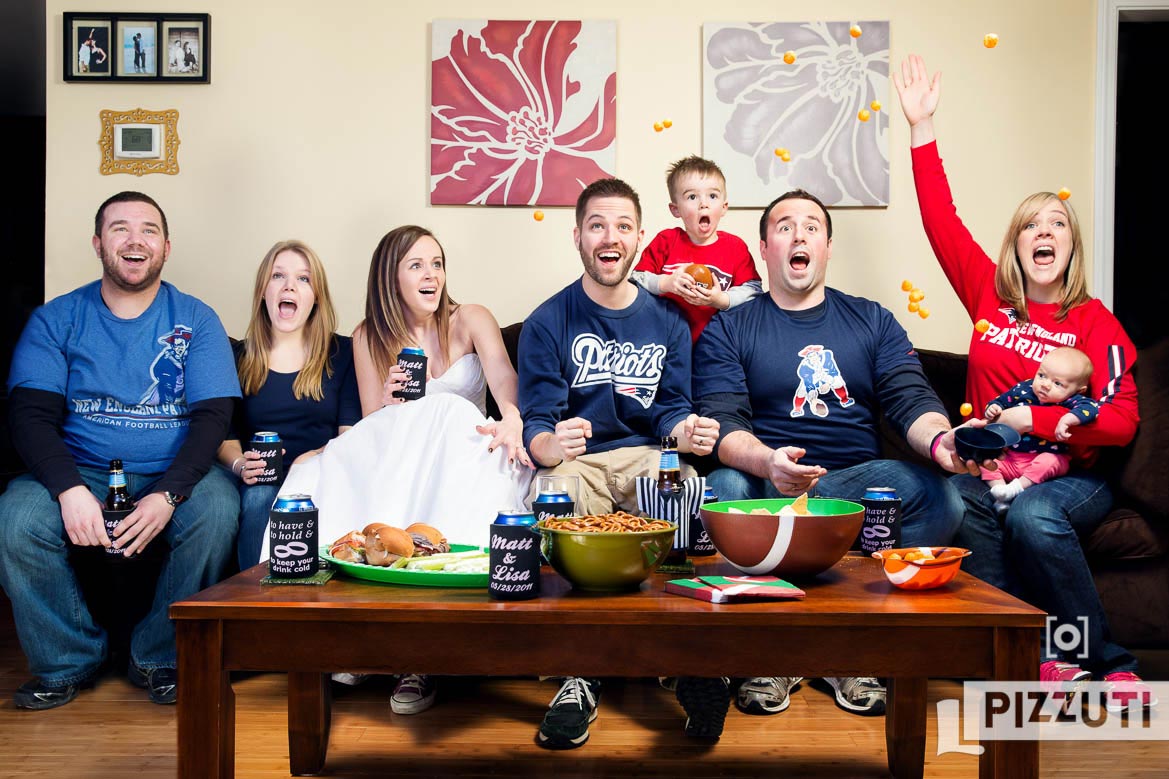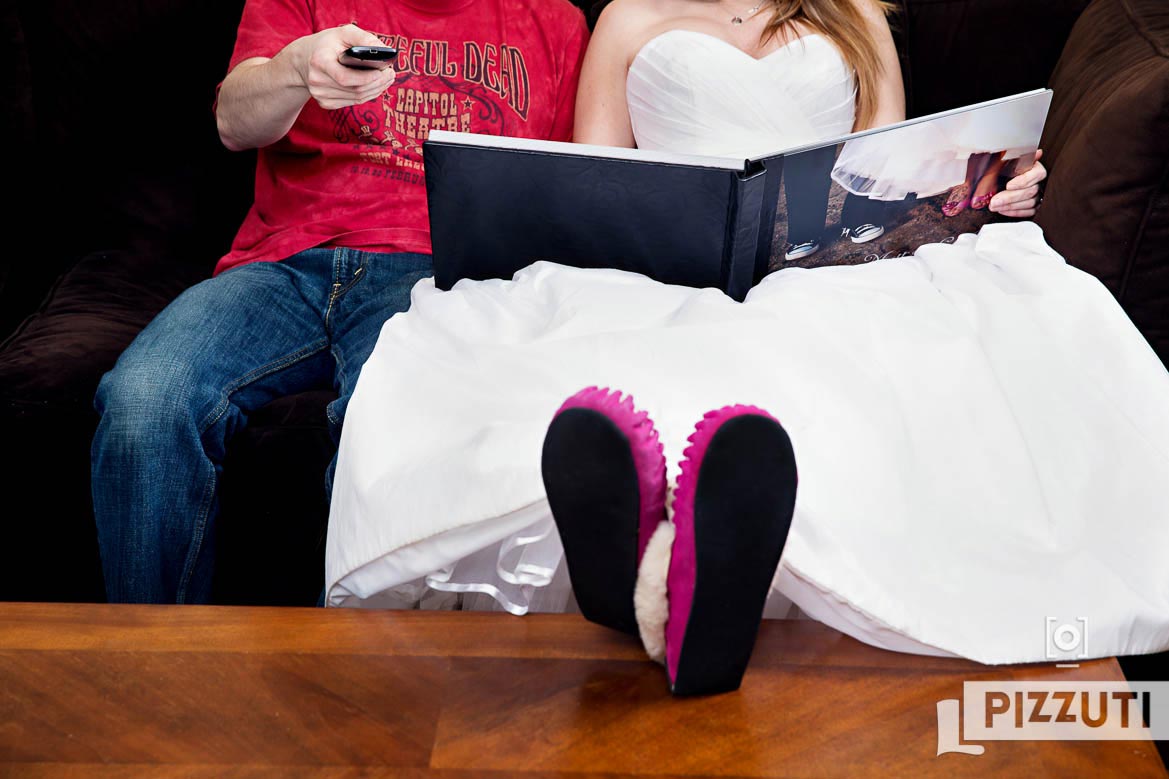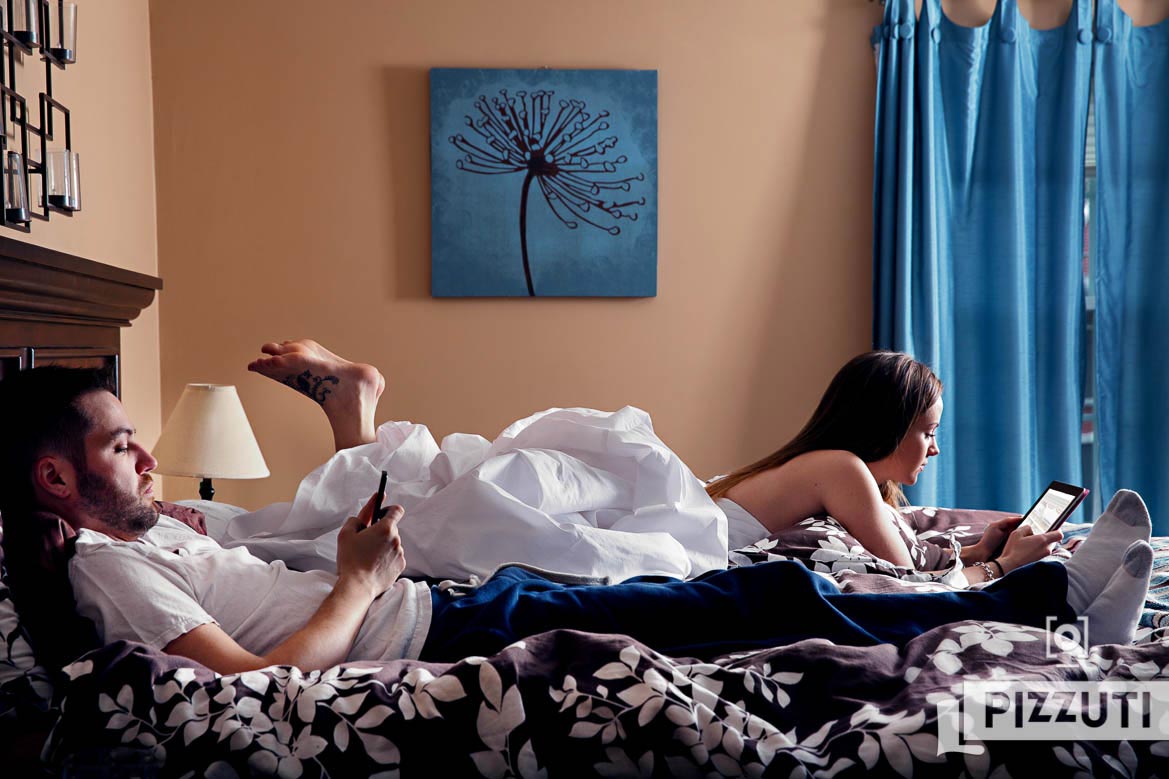 A Concept Project by: Rich and Ashley Pizzuti
[divider divider_type="light"][/divider]
HOW DID THIS PROJECT COME ABOUT?
[divider divider_type="light"][/divider]
Overheard at an Album Meeting
Rich and Ashley photographed Matt and Lisa's wedding awhile back and delivered their album last Fall. At the album meeting they were all catching up, talking about this and that and of course got to reminiscing about the wedding day. While talking about the the details of the wedding, an idea was born.
Ashley: "This shot of you and your dress is one of my absolute favorites. You looked so good in your dress."
Lisa: "I loved my dress so much. I've actually put it back on.
Ashley: laughing "Really?"
Lisa: "We had friends over, there was wine involved…"
Matt: "I'm thinking it was twice because there was that time and then that other time when it was just…"
Lisa: "Okay, so it was twice. I'm not embarassed, I love that dress. If I could I'd wear it all the time."
Later on that evening, after the meeting was over…
Rich: "Funny about Lisa wearing her dress around the house."
Ashley: "Yeah, she's awesome. I can totally see her doing that. I can't wait to shoot her Rock the Dress session."
A light bulb faintly flickered for a moment and then sparked an illumination.
Rich: "What if we could create a series of images of Lisa wearing her dress around the house. We'll come up with scenarios that are totally inappropriate for a wedding dress.
Ashley: excitement "Oh my god, that is a great idea! We could have her cleaning the bathroom and…"
Rich: "Well, I don't know about the bathroom, that's pretty gross. Not sure you could convince Lisa to do that, but maybe the kitchen. Or maybe daringly pouring coffee, because if you got that on the dress it would be ruined…"
Ashley: "Not everyone spills coffee all over the place like you do."
Rich: "Good point. Talk to Lisa, see what she thinks?
Ashley: "About you spilling coffee everywhere or this concept project?"
Rich: "You're clever."
Ashley: "Thanks, what should we call this project? I'm going to FB chat Lisa right now"
Rich: " Live The Dress?"
Ashley: Squeal/giggle "Lisa thinks the idea is brilliant, let's work on a story board!!!"
_ 
Gratitude
Big thanks goes to out to all who helped us create this project. 
Matt & Lisa Caci, who gave us so much of their time to create this project. Thanks for not thinking we are crazy!
The friends, who came out on Superbowl Sunday to stage the football party shot. 
Whole Foods; Franklin, Mass., which was quite open to our project idea and worked with us to schedule an ideal time to make those images.
Meg Belanger, Bill Belanger and the DiSilva Corporation for allowing us access to the office building.