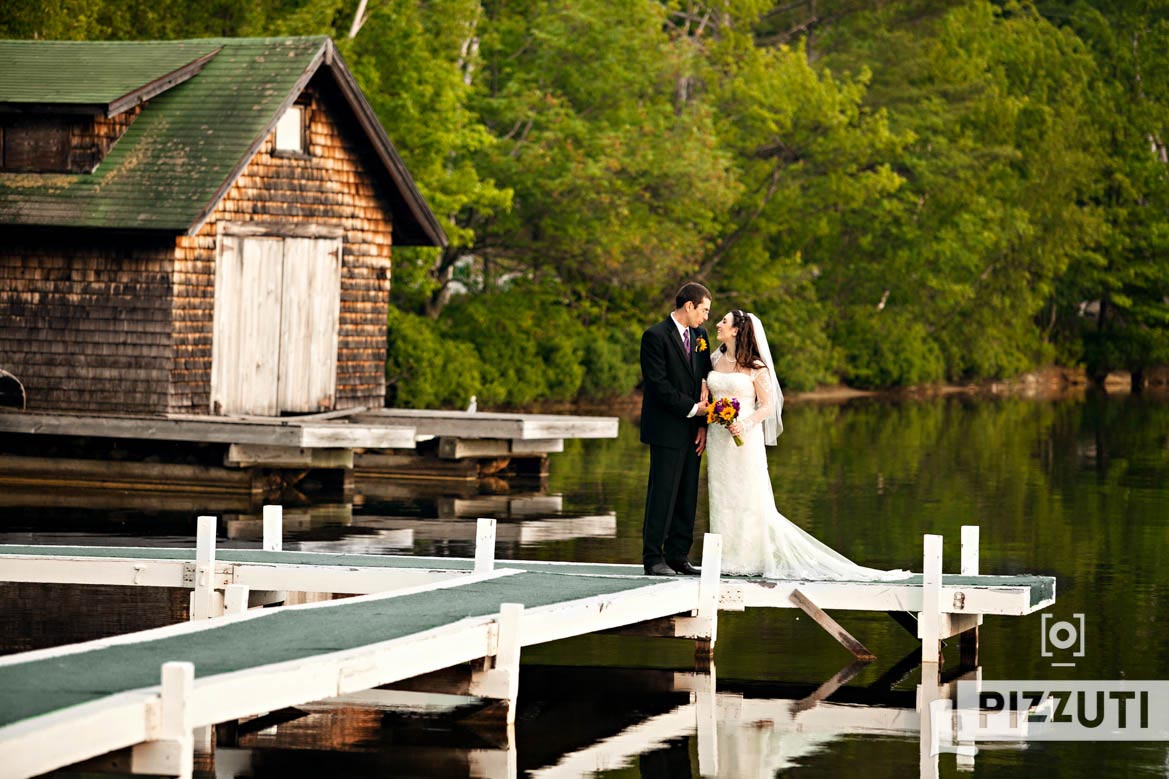 Anastasia and Anthony were married at Anthony's family's place on Little Lake Sunapee in New London, New Hampshire. This camp-style wedding was a small, intimate affair planned by the uncompromisingly awesome, Jennifer Cox of ESQ. Events. Being family friends with the groom's side of the family for most of her life, Jen had the privilege of planning this beautiful little wedding. Every time we've worked with ESQ events, they have blown us away with their ability to create stunning and unique table settings as well as their organization and work ethic. This wedding was no different, even though we were all working in 90 degree, muggy weather.
The bride and groom are an absolutely sweet couple. The type of couple that you just know they are head over heals in love with each other. As you can imagine, this makes the day very easy for a wedding photographer. Anastasia and Anthony had been waiting for this day for a while now, so when it came time for portraits they really got lost in each others eyes. It was awesome, all we had to do was find a pretty backdrop and BOOM, we got the shot.
Photographing camp style weddings at a lake always seem to have this super laid back tone to them and this wedding was no different. Everyone was excited and so happy for the couple. The tent and decor was exceptionally presented, but with Jen working the scene we expected nothing else. Oh and there was pie, did we mention that? You gotta love it when a bride an groom choose to buck the norm and do their own thing, so move over wedding cake, this celebration had a selection of wedding pies!
This wedding was incredibly fun to photograph, so check out some of our favorites below and let us know what you think!
The NextGEN gallery with ID/slug: 131 does not exist or is empty.