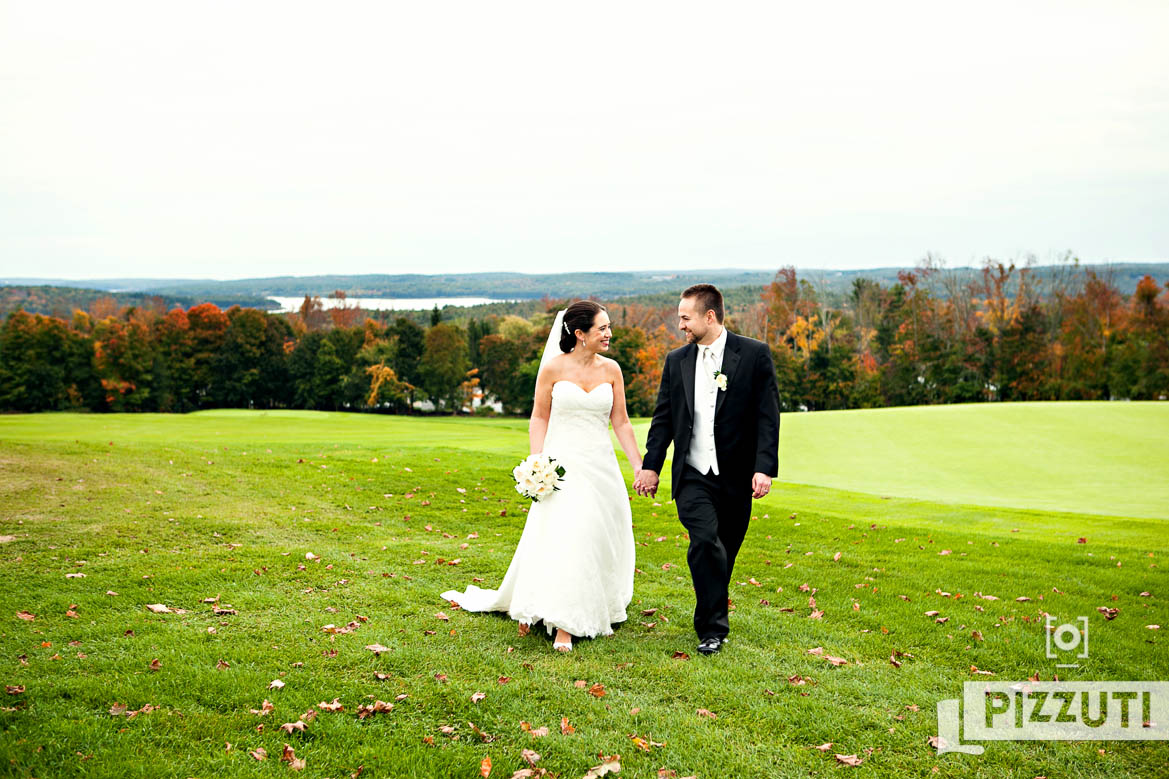 Melissa and Matt were married at St. John's church in Worcester, Massachusetts; a Wachusett Country Club wedding reception followed. Another beautiful New England Autumn wedding! The bride and groom really only had one DEFINITE photograph they were looking for, and that was one with the Wachusett Resevoir in the background. Although we had to dodge some rain during this wedding day, we had plenty of opportunities for portraits at the Wachusett CC, which has a fantastic view of the resevoir. The image above shows Matt and Melissa strolling along the grounds, looking so at each other with the happiest look on their faces. These two are just totally in love.
There was a lot of emotions in this wedding. Matt was overcome when he saw his bride for the first time coming down the aisle. That was a moment that, as the photographer, I can still feel when I look at this image. When you absolutely can't hold it in any longer… That's love right there! Later on during the reception, Matt turned the tables on Melissa and sang a song for her, which in turn made the bride lose it. Talk about romantic! The groom set the bar pretty high after that one.
The NextGEN gallery with ID/slug: 91 does not exist or is empty.