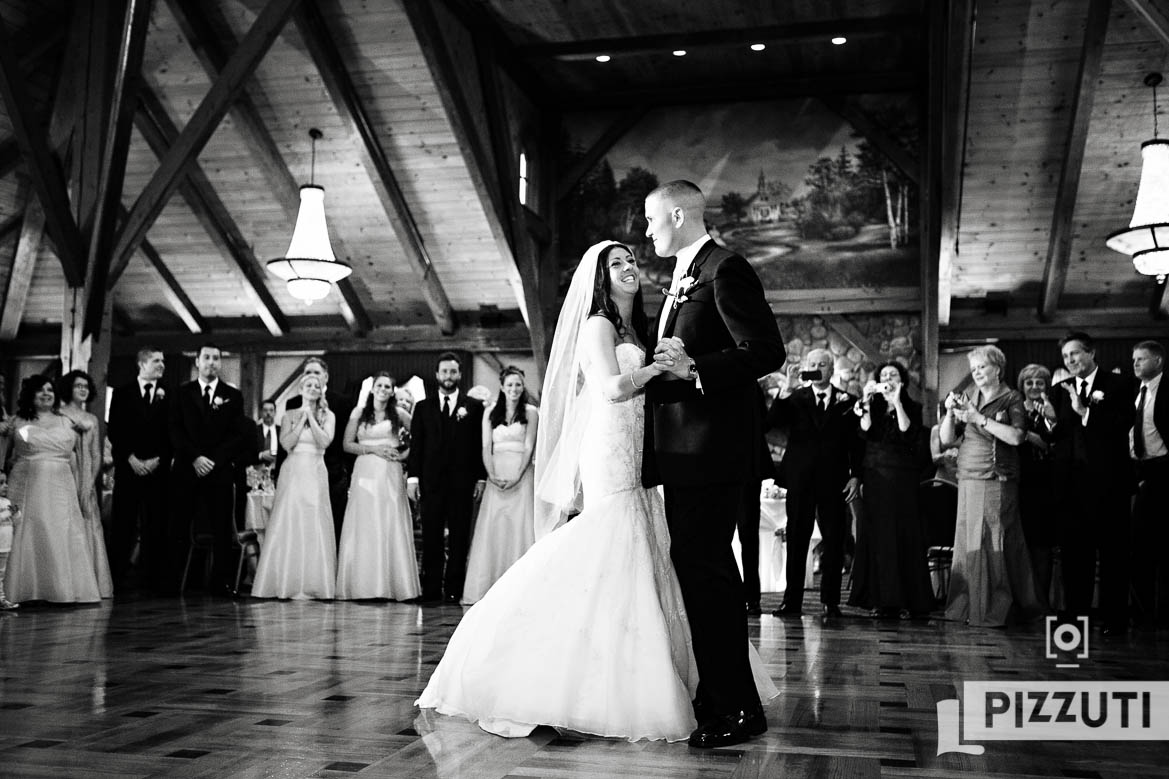 Tewksbury, MA – Sevi and Steve planned a Greek Orthodox wedding ceremony at St. George's in Lynn, MA; The Tewksbury Country Club was the scene for the wedding reception. You might remember this couple from their engagement session, or perhaps from the sneak peek we posted right after the wedding. Either way, we're excited to show you some more images from their day.
We originally met Sevi + Steve way back in 2010 when we photographed their engagement session. They are such a sweet couple so we had a lot of anticipation for their wedding. Their friends and families were very open to letting us into the day, which really helps in creating those memorable, candid moment photographs.
The venues were wonderful. St. George's in Lynn is a beautiful Greek Orthodox church for the ceremony. The lighting in this church is very useful for a wedding photographer. Their are some impressive windows letting in some beautiful natural light. The back light coming in behind the bride as she walked down the aisle was phenomenal. The reception was held at the Tewksbury Country Club and was very well done. Everything went off without a hitch, it really turned out to be a fun Summer wedding. As usual, we'd like to thank the bride and groom for inviting us to photograph the day. Congratulations to Sevi and Steve!