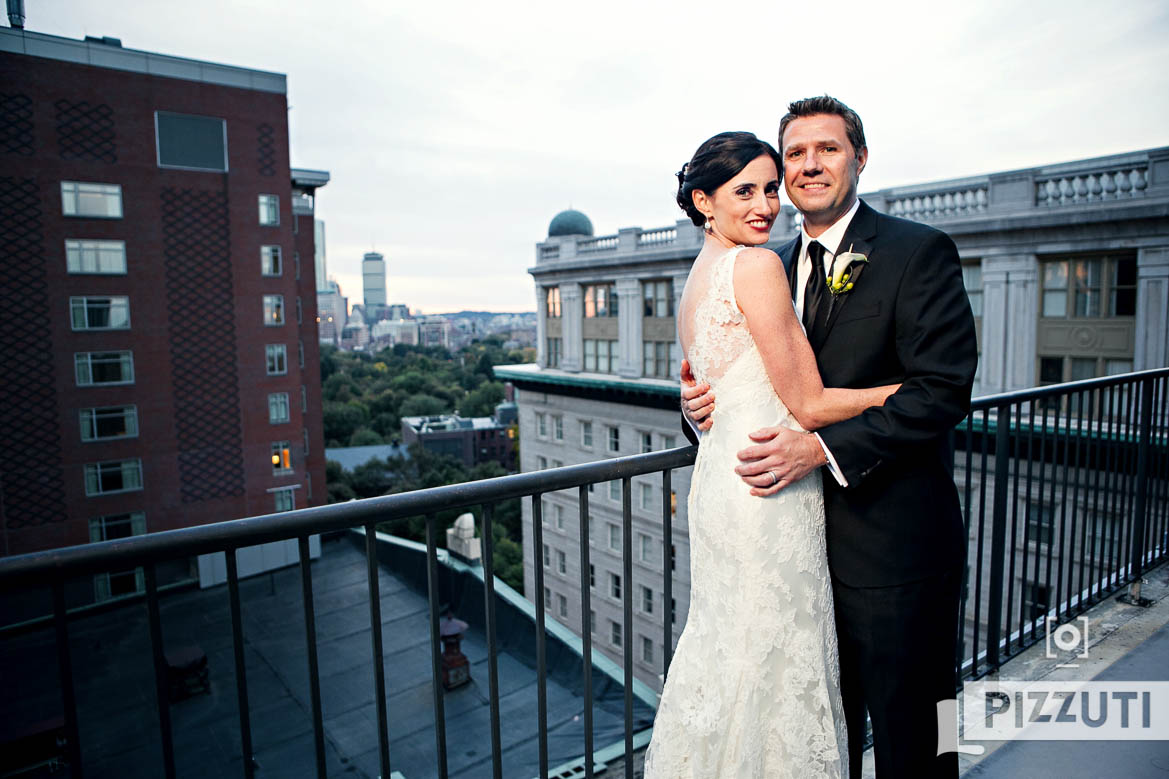 One of the most historic hotels in Boston (and the U.S),  The Omni Parker, was the destination for Jenn and Eric's wedding reception. Their ceremony took place at another historic building, St. Mary's parish in Charlestown. These two were a referral from a wedding we photographed last spring. And, in fact, because J + E lived out of state we didn't actually meet in person until that wedding. It's always fun to meet your couples at another wedding, it really sets the mood, don't you think?
Jenn and Eric planned an amazing wedding, starting with the ceremony at the historic St. Mary's church in Charlestown. While the parish actually dates back to the early 19th century, this gothic style church was dedicated in 1888. Pretty impressive, even for New England standards. This was Jenn's family church, so it definitely had an added layer of meaning behind it. Guests were shuttled via the Trolley over to Charlestown and were treated to a guided tour of the city while we worked some wedding party and bride and groom portraits at the Boston Public Garden. Then back over to the hotel.
This was our first time photographing a wedding at the Omni Parker Hotel, so we were pretty excited for the opportunity. The view from the balcony was impressive and one of the 'must have' wedding photos for the bride and groom. And the ballroom was just absolutely gorgeous! Jenn and Eric enjoyed a really wonderful reception, and we thrilled to be a part of it.