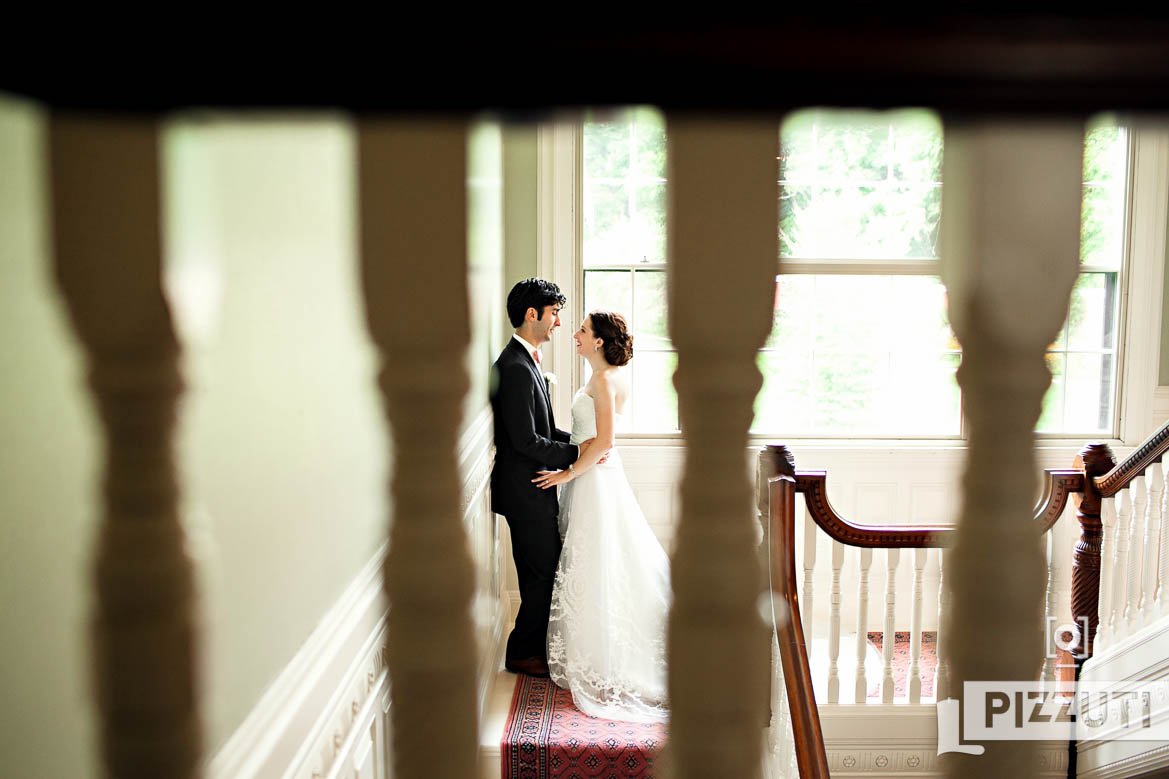 Waltham, MA – Nicole and Devrin planned a beautiful wedding at the historic Lyman Estate in early September of 2012. The bride created some beautiful DIY details including the invitations, all the paper goods, the mirror table seating chart and all the ribbon work. It was all really well done.  And as it turns out, Nicole is starting her own business designing paper goods. So awesome.
We briefly introduced this September wedding  from the Lyman Estate last year, right after the big day. However we were not able to do it justice at the time, and thought we'd have a full post ready before now… You may have noticed that we've been a bit behind on the blogging, but we're working on it.
It was a windy but humid, late Summer day in New England. As we walked onto the lawn we saw the ribbons, all tied to the big tree in the back, blowing in the breeze. That's when we met Karla Cassidy, who was working on the flowers and decorations. It was about 8 hours of awesome after that point. The getting ready  for both the bride and groom took place  on-site, upstairs in those light filled rooms. The first look was a big success and Nicole and Devrin even selected one as their Favorite Image. The weather held off until after the ceremony, except for when the wind blew the bride's veil off… we'll get to that in another post.
The reception was inside the Lyman Estate, not in the tent. Everyone was dancing on this night, DJ Sheldon from C-Zone Music knocked it out of the park. Nicole and Devrin had a fantastic wedding; it was incredible decorated, especially the DIY details. We are happy to show you all some of our favorite images below.
The NextGEN gallery with ID/slug: 157 does not exist or is empty.