Katherine and Steve planned a beautiful Gardens at Elm Bank wedding this past fall.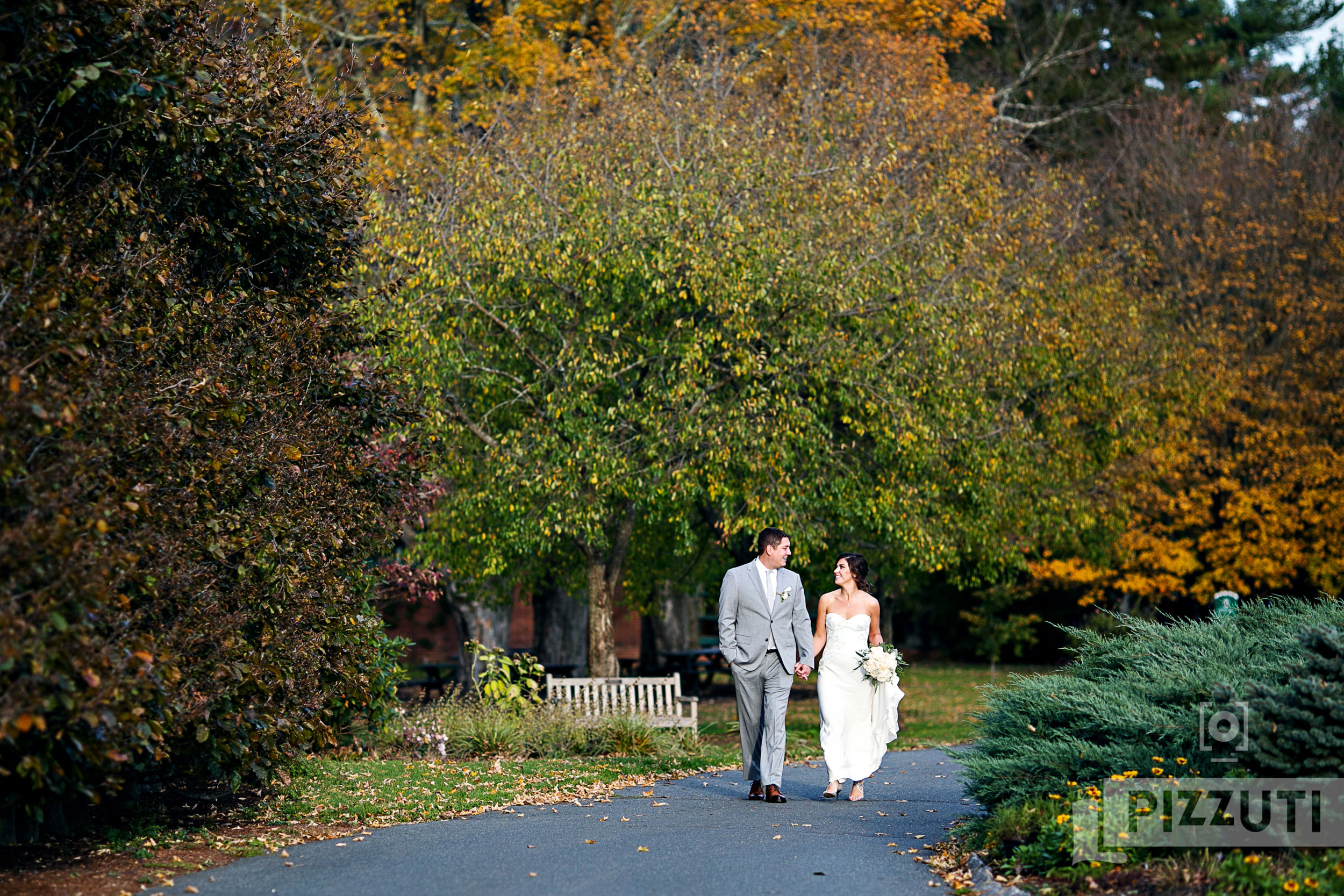 This crisp, fall day was everything these two dreamed about when planning their wedding at the Gardens at Elm Bank. Katherine and Steve wanted a first look before the wedding, which is always a great way to break the tension of the day and also to knock out some family and wedding party portraits before the ceremony begins. The bride and bridesmaids were getting ready at Katherine's parents' house, so we decided on using the backyard for the first look.  Steve's jaw dropped as soon as he saw his bride. The perfect first look response!
The rest of the day went just as smooth. After the beautiful ceremony at St. John's in Wellesley, we were off to the Gardens at Elm Bank for bridal party portraits, dinner and dancing. The Massachusetts Horticultural Society has done an amazing job with Elm Bank. There are endless wedding photography opportunities around the many different gardens and pathways. The photo above, with the bride and groom walking down the path, was one of my favorites of the whole wedding season. The last colors of fall on the trees, the beautiful afternoon light and a couple in love all came together in this image.
The wedding reception was just as fantastic. The Sultans of Swing were in full form, getting everyone up on the dancefloor the entire night. As the last wedding of the year, it really ended on a high note. Below are some of my favorite images from this day.