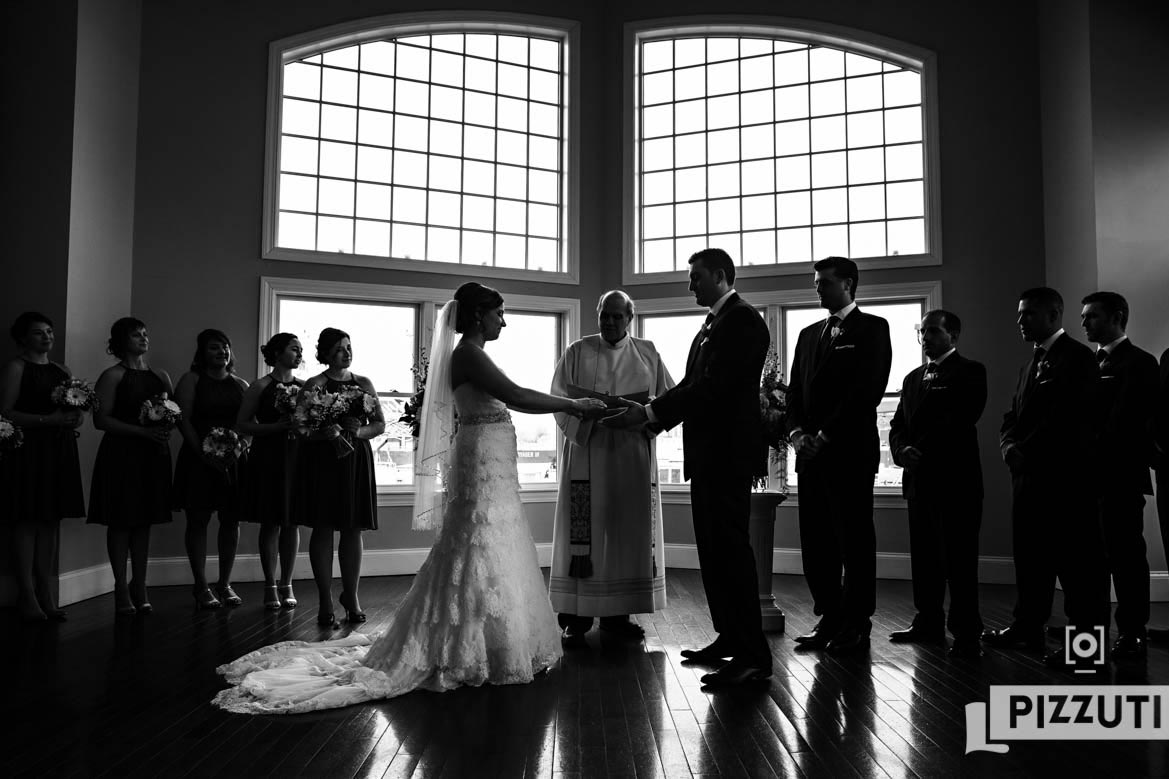 Ashley and Dean planned a beautiful Gloucester Cruiseport wedding for what should have been spring, but we are in New England in 2015 and spring is a bit late this year. The weather didn't matter, these two just wanted to throw a great party with their family and friends. Our instructions were specific: candids, candids, candids. We love when a couple just wants us to go out there and tell the story. It's what we do best.
This was a pretty easy start to the wedding season. An incredibly fun group of people who loved to dance. The wedding party was awesome. No one complained even once when I brought the entirety of them outside for photos.
We were so happy to see Max from CZone Music when we arrived at the Cruiseport. Max is the best! We've been lucky to work with CZone a bunch over the last few years and they really know how to get a crowd going. The dance floor was packed, solid for the whole night. The last photo of the night, with Dean sprawled out on the floor says it all.
Here's some of our favorite images:
The NextGEN gallery with ID/slug: 240 does not exist or is empty.
Wedding Venue: Gloucester Cruiseport
Flowers: Evan's Flowers
Cake: Cakes For Occasions
Music: CZone
AshleyandDean Gloucester Cruiseport wedding. from Richard Pizzuti on Vimeo.