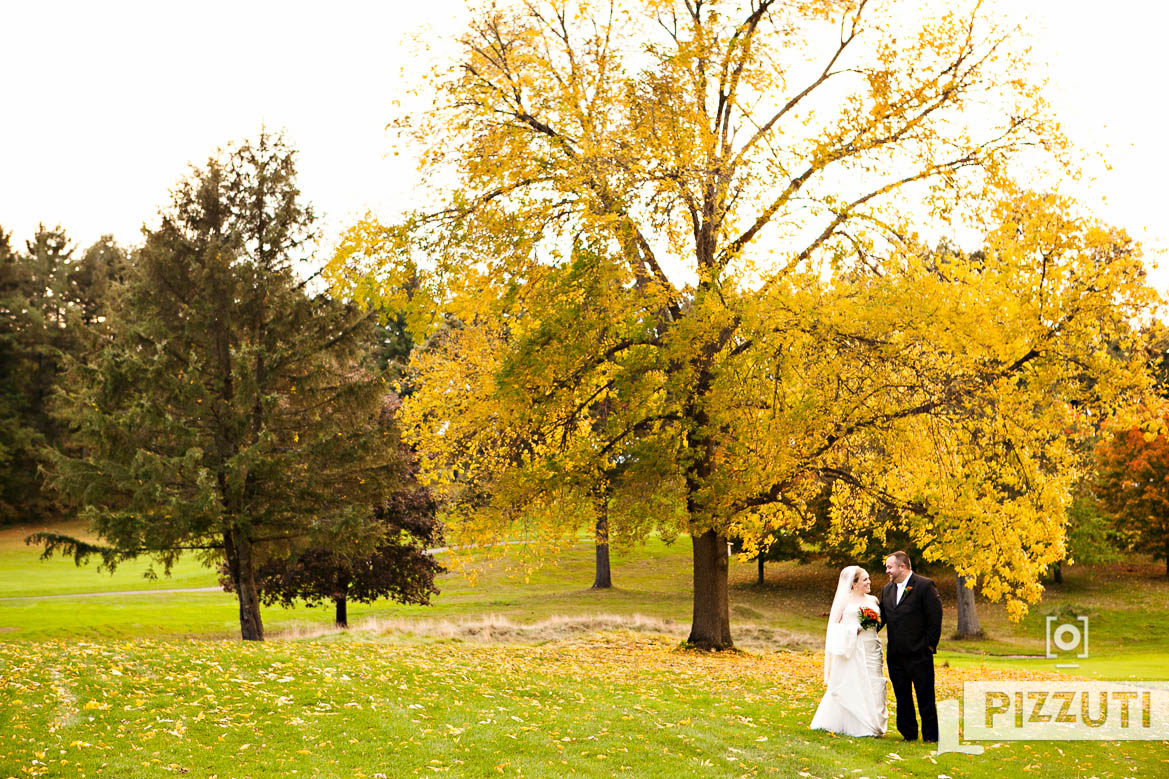 Bolton, MA – The International Golf Club was the venue for Ellen and Gianni's early Autumn wedding. Looking through these photos there are a lot of fun moments. Everyone was in a great mood and really set a great tone for us to photograph this wedding.
It was supposed to rain at some point that day, so we were preoccupied with the weather forecasts until the ceremony started. That's when it actually started raining, pretty much right as the bride was walking down the aisle.  Definitely one of those "nothing we can do now" type of moment.  The minister moved the ceremony along as fast as possible, and we all made it out before any downpours. In fact, we still were able take care of portraits outside, which was completely awesome. The light was beautiful that time of day and Kate Parker and the entire IGC staff prepared a timeline that allowed for the bride and groom to experience all that the grounds have to offer.
As for the wedding reception, I've never seen people laugh so much. The bride and groom, wedding party, guests; all were having so much fun all night. It made our job so easy and so much fun.